Lehwarom ka South West Garo Hills yei dap san snem yong ka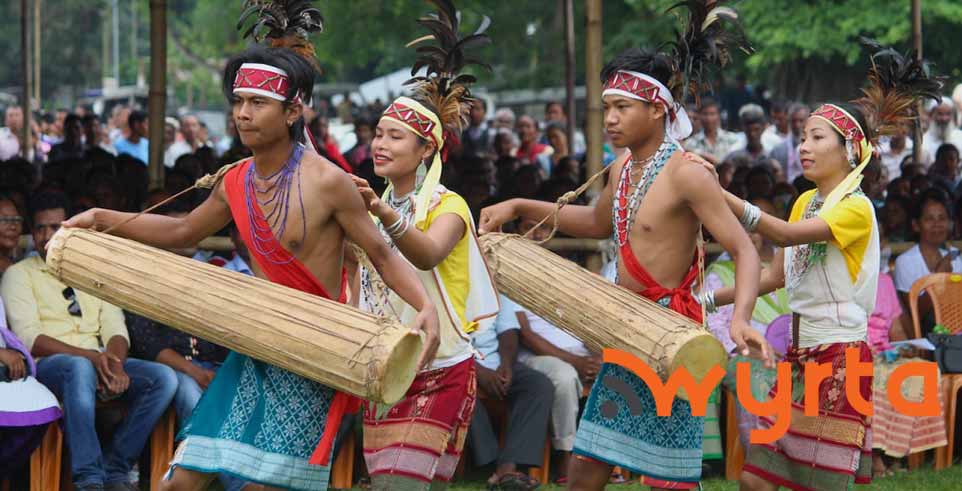 Ampati: U Montri Rangbah ka jylla u Dr. Mukul Sangma da ong u wa i pynkha thymme ya ki District hapoh ka jylla da wanrah ko chiboon i kylla khamtam ha ki kaam pynroi iwa da elaad ya ka sorkar wow pynpoi ya ki scheme sorkar cha kiwa boon ki paidbah.
Kam wow pynkynmoo wa ha u snem 2012 da pynkha ya ki 4 tylli ki district hapoh ka jylla.
Ha ka lehkmen dap 5 snem ka district South West Garo Hills wa pynman ynne ka sngi da wan sakhi da ki hajar ngut ki bru heiwa da pynyoo rong da ki chaad tynre nadooh ki khynnah skur hadooh ki manbei.
Hei step da pynman da ka "Ampati Run" heiwa 200 ngut da wan chimbynta ki paidbah wei da pynbood won sa ka Students' March na Ampati Police Station cha dooh ka Students' Field i thaw wa pynman ya ka lehkmen.
U Dr. Mukul da ong u wa hadien ka 45 snem wa yoh jylla dang em ki bru wa haap lai dei kjat kamwa 4-5 kynta yow poi ki cha ki yaaw ki hat namo cha ki Block yow pyndep yei kaam yong ki. Kamtæ da man ko ka kaamram yong ka sorkar wow pyntikna wa waroh ki kaam wa bha u psiah ki ha kawi pa kawai ka manyung.
Da pdiang u leh yei sih ki sarok iwa da wanrah ya i chitom ya ki paidbah wei da kular leh wa ka sorkar daw pait ko ya ini waroh.
Da ong u leh wa ha ka imlang sahlang ha ka synchaar khadar ym hoi u mylliñ i ya kiwa dooh wa duk kiwa khian wa nai kiwa emkaam wow chdoohkti ya ki yow ye ki u ku kyrdan.
Ha kani ka sngi da pyllait leh ya ka kot "5 years of South Garo Hills on the march to Development and Progress" kawa da thoh chaphang iwa da ye ka district u leh ha ki 5 snem.