Mih ka hukum wa phah khang ya ki 9 tylli ki hotel ha West Jaiñtia Hills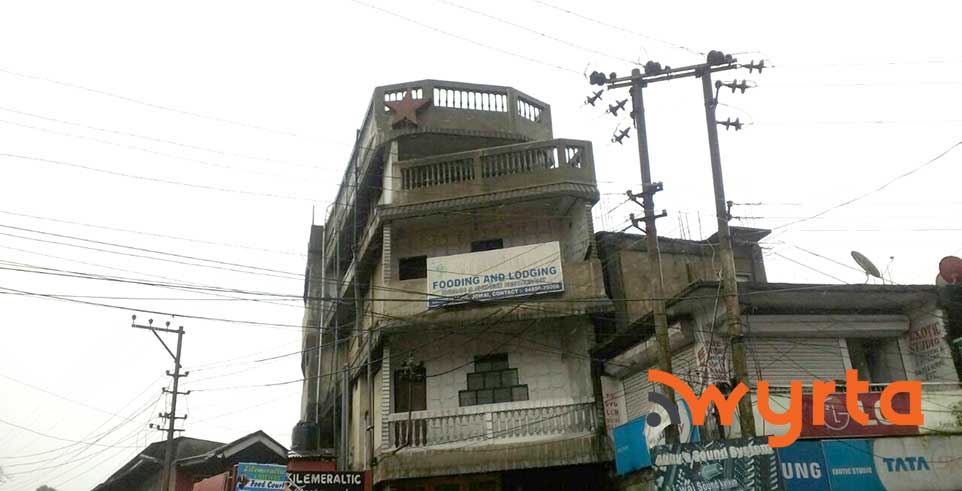 Advertisement
---
Jowai : Katkam ka chiti wa wan na ka Meghalaya State Pollution Control Board (MSPCB) da em 9 tylli ki hotel wa em hapoh ka West Jaiñtia Hills kiwa da phah khang neidaw wa kynnoh wa tyngkheiñ ki ya ka aiñ The Water (Prevention and Control of Pollution) Act 1974 wa ka aiñ The Air (Prevention and Control of Pollution) Act 1981.
Ya kani ka chithi da phah cha u DC ka WJH wa u CEO ka Municipal Board Jowai kamjooh leh cha u CE ka MePDCL na u Chairman ka MSPCB ha ka 20 tarik uni u bnai yow leh yeiwa emkaam yow khang ya kini ki hotel. Da phah cha u Chief Engineer ka Meghalaya Power Distribution Corporation Limited yow ah noh ya ka laiñ light cha kini ki hotel.
Advertisement
---
Ha kani ka chithi da ong wa da em ka Notice wa da phah cha waroh ki hotel nadooh u snem 2006 yow yaleh ki wow yoh ki ya ka "Consent to Operate" kawa man kam ka NOC na ka MSPCB yow pynkrehkaam ya ka hotel hapoh ka Water Act.
Ya kani ka NOC toh u pynthymme neipor cheipor wei da kdaw leh ya ki kyndon wow pyllai ya ki um dooid um jakhlia wei wa kammon leh u pynkhooid ya ki chwa u pyllai cha ki liar wa ki wah.
Neidaw wa ym em yoh i pynche na kini ki hotel hei yatoh wa i bood ki ya ka kyndon ka aiñ da phah khang lut ya ki wei kamjooh leh da dep pynbna paidbah lyngba ki khotkhubor yei wa emkaam u leh ki.
Ki hotel wa da phah khang noh hapoh ka West Jaiñtia Hills man ki kamni :
1. Pine Breeze wa em ha Ialong
2. Paradiso Hotel wa em ha Jowai
3. Broadway Hotel wa em ha Jowai
4. Starline Hotel wa em ha Jowai
5. Passah Lodge wa em ha Jowai
6. GHM Hotel wa em ha Laad Moolain
7. Tyrchi Inn wa em ha Moopyllaitsyiar
8. Highwinds wa em ha Mukhla wa ka
9. Orchid Inn wa em ha Mukhla.
Ya kini ki Hotel da hukum wow khang noh ki nadooh ka sngi wa mih kani ka hukum (na ka 20 tarik hi).
Advertisement