MSL: 12 kool thap ka Druma Sandruma yaka Salaram haka Group D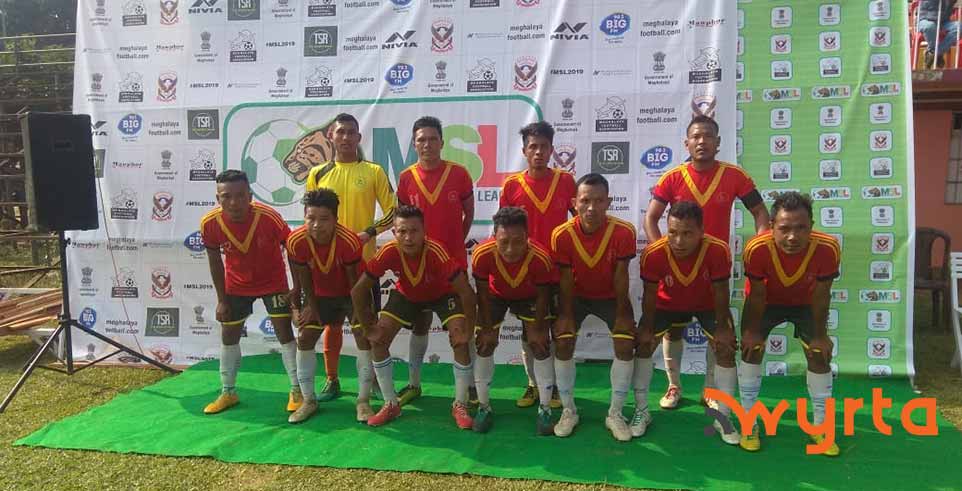 Shillong: Haka Group C ka Meghalaya State League 2019 wa pynman ha Mawkyrwat, ka Mawkohphed (Mawkyrwat) da tam ko da 3-0 chwa wow su kylliang ka Madan Bynther (Pyndengumiong) da ki ar tylli kiwa wan wut wut lyngba u Lambor Nongsiej wa u Shanbok Nongsiej kiwa da pynyoh mynsien yaki boi wow yoh chi Point ynne ka sngi tangwa u Welbokstar Iawphniaw da thap u sa chi kool yaka Mawkohphet kawa man leh ka kool wa le wa waka Hat-trick ya oo yow pynjop da 4-2 yaka liang yong oo.
Haka yalehke wa bood won, ka Rangdajied United da jop ko da 1-0 yaka Khliehmawlieh Youth Club (Nongstoin) da ka kool u Stephanson Pale. 
Haka Group D kawa pynman ha Rusubelpara, ka Druma Sandruma (Tura) da jop ko yaka Salaram (Baghmara) da 12-1, heiwa u Sengsu Momin thap u 5 kool yow yoh u leh yei naam Man of the match. Haka kylla step ka Druma da thap ko 2 kool katwa haka kylla miet da thap ko 10 kool.
Ka Garo Warriors (Williamnagar) da jop ko yaka Resu Conventus (Rusubelpara) da 2-1.