---
Advertisement
---
Advertisement
North East Food Processing Conclave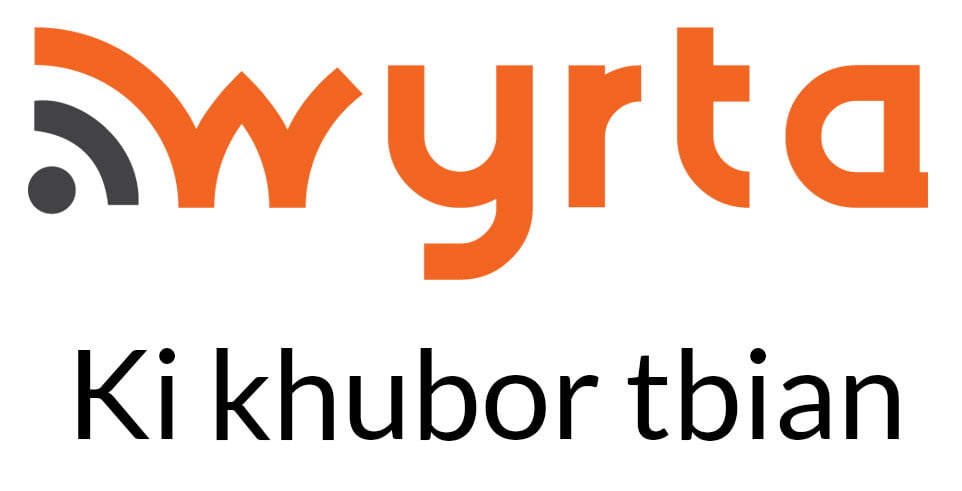 Advertisement
---
Shillong: The inaugural programme of the North East Food Processing Conclave was held at Hotel Polo Towers, Shillong yesterday.
Parliamentary Secretary, Horticulture, Shri R. Syngkon graced the occasion as Chief Guest.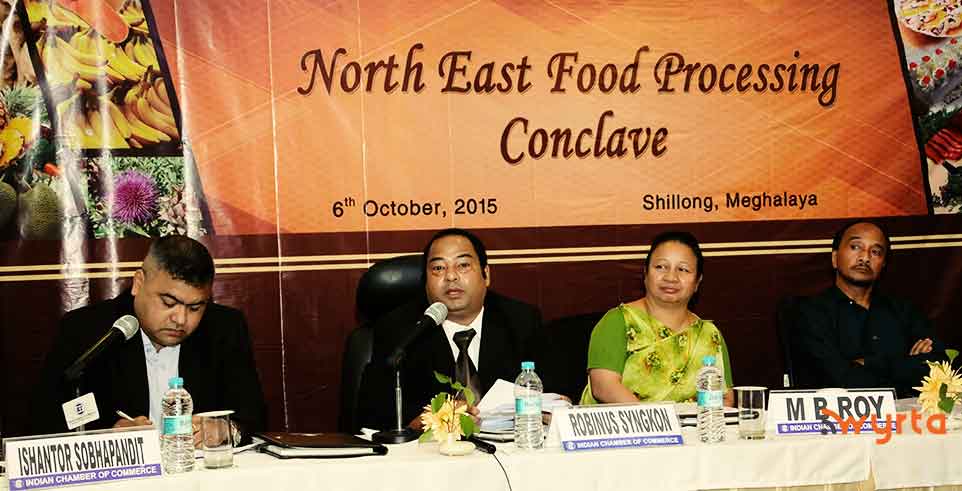 Others present during the inaugural programme include Regional Director, Guwahati, Indian Chamber of Commerce, Inshantor Sobhapandit, Director, Horticulture, M. Syiem and Director, Commerce & Industries, M. B. Roy.
The programme was organized by the Department of Commerce & Industries, Government of Meghalaya in collaboration with the Indian Chamber of Commerce.
Mission Indradhanush Phase 2 to be observed in East Khasi Hills District                                                                                                                                              
Shillong: The District Medical and Health Officer, East Khasi Hills will observe the "Mission Indradhanush  Phase 2" under the aegis of National Health Mission from the 7th to 14th October, 2015 across the District. The objective of the programme is to ensure that all children are immunized with various antigen of immunization in order to protect them from the killer diseases viz. tuberculosis, polio, diphtheria, pertusis, tetanus, hepatitis and measles.
All parents are requested to come forward and bring their children for vaccination to the nearest Government Health Centre viz. DH, CHC, PHC, Sub-Centre, Dispensaries, Urban Health Centre and designated sites.
Notification
Shillong: In order to enable the Controlling Authority to dedicate and perform his duties in accordance with the provisions of the Private Security Agencies (Regulation) Act, 2005, where the application made for issue of licence has to be disposed of in a time bound manner and to ensure compliance of the requirements of the Act and the Rules framed thereunder such as verification of character and antecedents of the private security guards and supervisors, training for security guards and supervisors and to bring about better coordination between Private  Security Agencies and the State Security Agencies in security related matters, the State Government has amended the provision of Rule 2 (1) (d) of Meghalaya Private Security Agencies Rules, 2008. This was informed by the Commissioner & Secretary to the Government of Meghalaya, Home (Police) Department.
In pursuance of the amendment of the Meghalaya Private Security Agencies Rules, 2008, the Government of Meghalaya has notified the Additional Director General of Police (Law & Order) as the Controlling Authority for the purpose of the Private Security Agencies (Regulation) Act, 2005 for the whole State of Meghalaya and the respective Deputy Commissioners for the area within their respective jurisdiction. Separately, the Screening Committee constituted by the Government in the year 2009 and reconstituted in the year 2011 has been denotified with immediate effect.
Therefore, all applications submitted to the Home (Police) Department have been transferred to the Additional Director General of Police (Law & Order) for consideration and disposal by the Controlling Authority. Concerned parties/applicants who have applied for a license for the whole State may now approach the office of the Additional Director General of Police (Law & Order) and Controlling Authority and to the concerned Deputy Commissioners if the area of operation of the Agency is within one District only, for appropriate action. (MIPR)
Advertisement