Pynbna chooh ka sorkar yaki Containment Area ha Shillong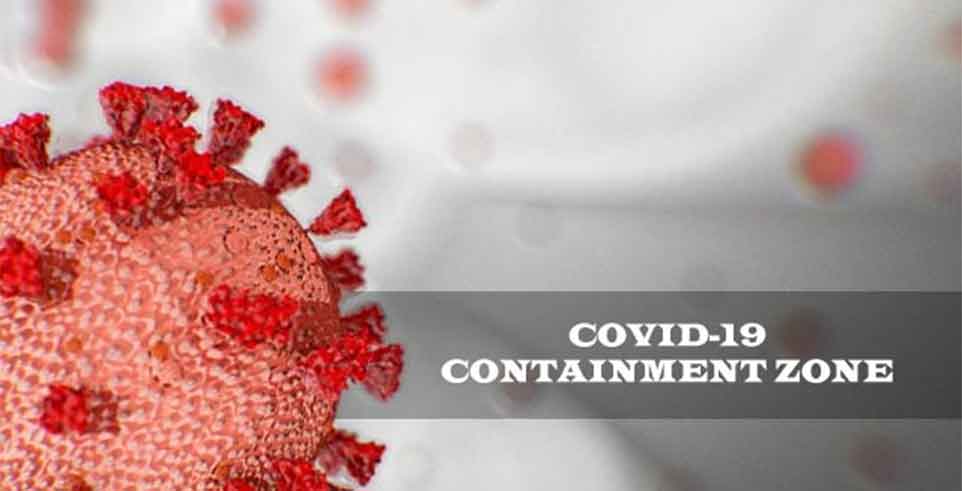 Advertisement
---
Shillong: Neidaw wa em wa yoh COVlD-19 ha ki yung (Buildings and Compounds) ka Julie Kharmawphlang, Block D, Nongrimmaw, Shillong wa u Anil Toi, Lower New Colony, Laitumkhrah, Shillong, ki Compound u Abdul Bari waka Sanisha Kharlukhi ha Mawbah Barapathar, Shillong, Block II ka Mawiong Rim nadooh na yung u Talas Massar hadooh ha Flower Nursery, Block IV ka Mawiong Rim nadooh i yung u M.R. Nongrum hadooh i yung H. Marwein wa ha Block IV ka Mawiong Rim nadooh i yung u G. Lyngdoh hadooh i yung u S. Nongrum, Laitkor Dongdaneng wa ha Laitkor Rngi.
Wei neidaw leh wa em kiwa em hei maa wow yoh ya uni u khñiang (High Risk and Low Risk Contacts), wei yow ye leh wow leh yei booddien, Quarantine, Testing wa kiwi kiwi yow ye u yada yaki paidbah nei poor uni u khñiang, ka District Magistrate, East Khasi Hills District da pynmih hukum ko haka 1st August, 2020 yow pynbna ya kini ki thaw wa da pynbna haneiñ kam ki Containment Areas yow lait i psiah i mih ki bru cha kini ki thaw.
Ka hukum da khang ko leh wa kiwon kiwon ki bru kiwa em hapoh kini ki Containment Area wow mih ki cha lait wei wow neh bait ki hapoh yung katwa kiwa na baar wym toh u psiah ki chapoh.
Da khang wow pynman ya kiwon kiwon ki yalang paidbah kamjooh ki kaam khayi pateiñ.
Waroh ki dukan toh u man ki kiwa khang heiwa ya kiwa emkaam daw pynbiang da ki bor District.
Waroh ki yung krehkaam sorkar kamjooh ki yong ki bru samen toh wow man ki kiwa khang hadooh wa pynmih hukum da kamwi.
Kani ka hukum ym em khang ko ya ki wakreh i chait i khiah, Shillong Municipal Board, ki laad pathai khubor, Petrol Pump wa kiwa li booh yaki tadong LPG.
Ya kiwa leh pyrchah daw pynchitom yaki katkam ka Disaster Management Act, 2005 wa IPC.