Advertisement
---
Advertisement
---
---
Advertisement
---
Advertisement
Pynkup burom ka Retailers Association of India ya u Hek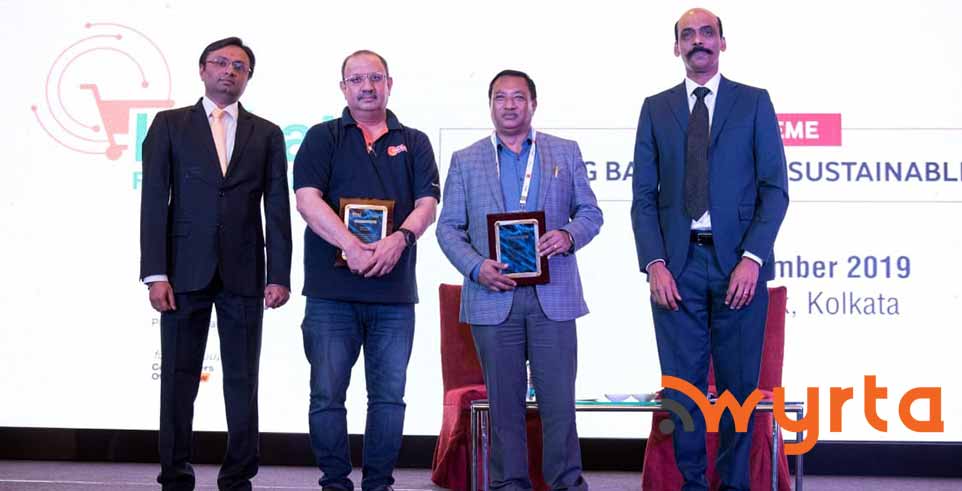 Shillong: U montri ka sorkar Meghalaya uwa pait yaka chnat Health, Arts and Culture, Information and Public Relations wa kiwi, u A.L. Hek da lai chimbynta u haka Kolkata Retail Summit 2019 wa pynman daka Retailers Association of India (RAI) ha Park Hotel, Kolkata haka 7 tarik uni u bnai. Ya u montri da synran da u Christopher Rani, CEO & Founder ka CR Projects uwa man leh u Chairman ka RAI, East Region.
Ha kani ka yalang da em kiwa boon kiwa dai mar namo ki Retailer ka Eastern India yow wan ki ha kawi ka rynsan. Ka RAI da poi ko cha Meghalaya haka sien nyngkong wa pynman yaka Shillong Retail Forum ynnin u snem haka 14-12-18 wa pynman ha Shillong Golf Club, Shillong.
U A.L. Hek da chimbynta u ha katai ka Retail Summit kam u Special Guest wei da em ka yaklam markhmat wa u montri heiwa ka yaklam da pynman hapyrdi u Jimmy Tangree, Station Head ka 91.9 Friends FM wa u montri kawa da yoh yei chkor kiwa emlang haka yalang.
Kam u Chairman ka Mebaai Group, u A.L. Hek da pynmih u boon ki laad yoh kreh neibynta ka imlang sahlang. Da sdang u leh ya ka Indigenous Wellness Centre heiwa kiwa e dawai kynbat ka jylla da ye ki wow e sumaar deiwa yarap ki bru wa e dawai Ayurvedic kiwa na Kerala.
Sa kawi de kawa da leh u toh wow pynman yaka Hawkers Free Zone Market ha ka Shillong Golf Club.
Ha kani ka yalang da pynkup burom leh ya u A.L. Hek ya ini wa leh u wow sdang yaka Hawkers Free Zone Market, deiwa e laad ya kiwa dai rood sarok wow pynemkkam yaka pchem kani ka Club dei mynkna.
Also Read: Da wai ya ka thaw e yei chait deiwa pynemkaam yei stat Khasi wa yong Kerala