Pynkup burom ki pulit yaki bru wa yarap haki por chah tyrrah kari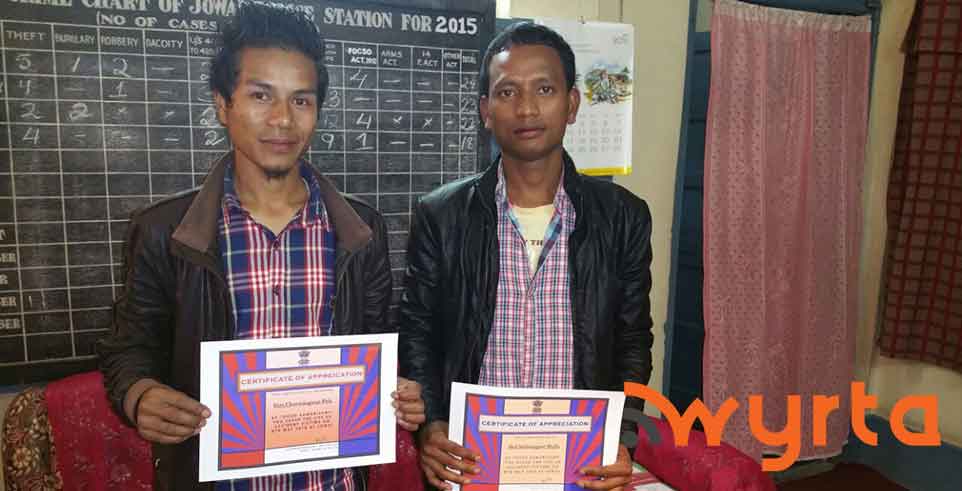 Jowai : Ynnin ka 25 tarik ki pulit ka West Jaiñtia Hills da pynkup burom ki yaki arngut ki rangbah kiwa da yarap ya kiwi heipor yatyngkhooh kari.
Kini ki ar ngut kynthup ya u Seibiangpor Shylla na Mynthong wa u Charming Star Pale kiwa da pynkit yakiwa mynsoo hei yatyngkhooh kari.
Ini i yatyngkhooh kari da jia i haka 8 Naisan 2016 heiwa da tyrrah ka taxi wa em ya u number ML-04A 0230 yei kyrroh wa em pyrchah y ak Petrol Pump wa em ha New Hill.
Ka Ministry iong ka Road Transport and Highways yong ka sorkar India lyngba ka wyrta No.25035/101/2014-RS kawa pynkrehkaam ya ka hukom ka Supreme Court ka Ri India hei yatoh wa ka mukotduma yong ka Savelife Foundation v/s Union Territory of India da e ko ki hukom yow yada yaki bru wa yarap ya ki bru wa chem ya i chitom kam ha ki iatynrah kari dei wa ym em wa ye u pynchitom ya ki ha kiwon kiwon ki kyndon iong ka aiñ.
Ki hukom ka Supreme Court da khana ki kammon ki hospital, police wa kiwi ki tnat sorkar wa kammom u kyrchan ki ya kini ki bru bha mynsien (Good Samaritan) u pyntip ya kiwa jia wa snaiwsih.
Lada em wa pyntip da ka phone cha ki pulit ya i tynrahkari, ki pulit  ym ye ki u pynbor ya ki u khana ya i pyrtuit, i thaw sah wa kiwi wan lada ym kwah kiwa phone u khana. Ye u pynchitom ya kiwa pynbor ya ki u pyntipmit ki ya ini.
Lada kiwa yarap ya kiwa chem chitom man ki leh kam ki nongsakhi ya iwa jia, ya ki toh u takit ki police du chisein dep itæ ym toh de u pynwit ha ki.
Ya ki doctor wym bien u e yarap ya ki bru wa chah tynrah u pynchitom ya ki hapoh ka aiñ Indian Medical Council (Professional Conduct, Etiquette and Ethics) Regulation, 2002.
Da hukum leh ya waroh ki hospital u pynyoo paidbah ya waroh kini ki kyndon yong ka hukom ha ki ktien English, Hindi waki ki ktien wa klam ki bru ha ki chnong wa em ka hospital. Ya kini ki toh u wah ha ki thaw psiah yong ka hospital.
Ka hospital toh u pynche paidbah ki leh wa ym pan poisa næ ka deposit na ki bru wan booh cha hospital ya kiwa mynsoo chah tynrah.