Pynman District Youth Convention ka SURE ha Sabahmuswang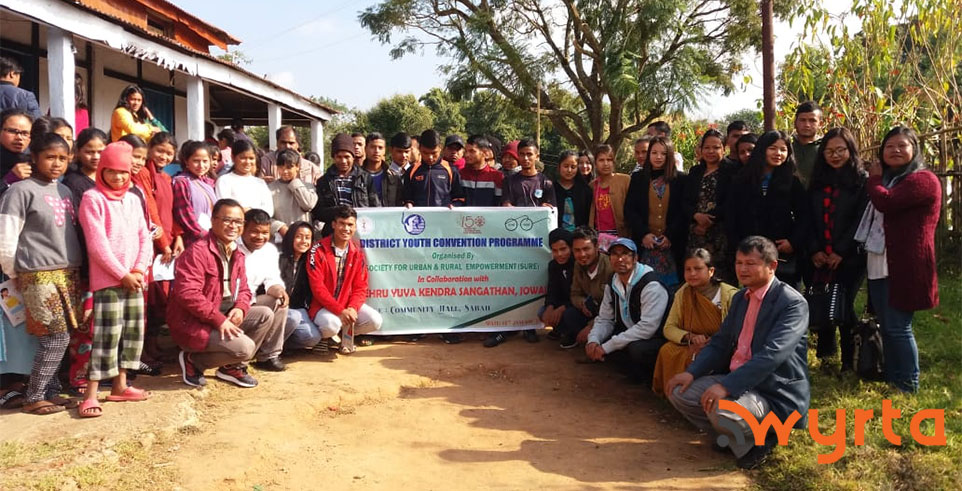 Advertisement
---
Advertisement
---
Advertisement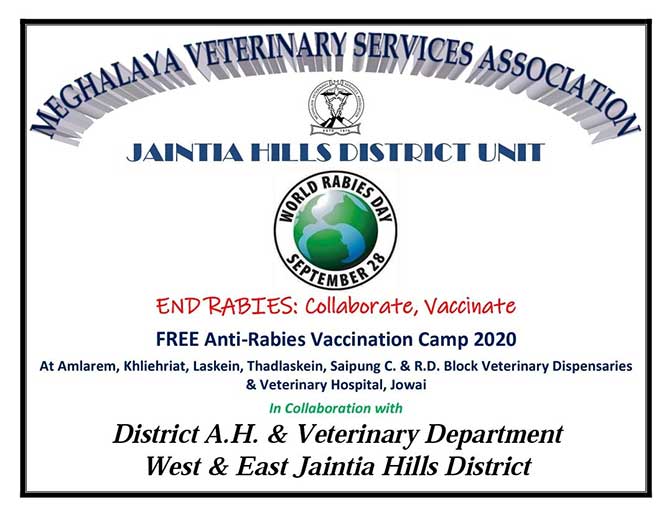 ---
Jowai: Ka yung krehkaam ka Society For Urban & Rural Empowerment (SURE), Jowai deilang wa i ya krehlang waka Nehru Yuva Kendra Sangathan, Jowai deiwa kyrchaan ka Synroplang SHG Sabahmuswang da pynman ki yaka District Youth Convention Program haka chnong Sabahmuswang ynne ka 14 tarik.
Haka yalang wa wai emburom ya kani ka Youth Convention kawa pynman ha yung dorbar yong ka chnong Sabahmuswang, da emlang leh u G. Kharlukhi uwa man u District Development Manager yong ka National Bank of Agriculture and Rural Development (NABARD), u R. Rapsang District Youth Coordinator ka Nehru Yuva Kendra Sangathan (NYKS), Jowai, u Tellmi Phawa waheh chnong ka chnong Sabahmuswang wa kiwi de.
U kongsan haka yalang u G. Kharlukhi da kyntu u ya ki khon khynroo khyllood yow yoh ki ya i chait i khiah ha waroh ki liang. Deiwa ong wa emkaam u man kiwa chait ha i doh i pran (Physical fitness), i biang haka yoh ka kot (Financial fitness) wa i hun i dap wa kynja mynsien (Spiritual fitness). Wei lada yoh ki ya waroh le kini, i heh i san yong ki daw man ko kawa biang wa pura.
Da kyntu u leh ya ki khynroo khyllood yow em ki ka kitkhlieh ya ki kamram næ ya kiwon kiwon ki kaam kiwa da pynkhamti ha ki. Kamjooh leh da pynche chaphang ki laad ki luti wow yoh kyrchaan lyngba ki ram na ki Bank kam ka ram warep næ Kisan Credit Card wei da ong u leh wa katni neibynta ka ram kawa hapoh chilak ynruphaw hajar tyngka, kiwa chim ram ym emkaam ki wow booh bynda.
Neiliang yong u R. Rapsang DYC NYKS da pyntip u chaphang i ya krehlang hapyrdi ka SURE wa ka NYKS kawa da boon boon snem wei ha i jooh i por da batai u leh chaphang ka District Youth Convention wa ya i emkaam yong ka neibynta wow pynroi ya ki khynroo khyllood. Hadien da yoh leh i klam na u Chembha Lamare uwa man kam u National Youth Volunteer, Laskeiñ Block, West Jaiñtia Hills District.
Ha kani ka sngi da yoh ya i batai hajrong ki artylli ki phang, ki laad yohkaam yohjaam wa i emkaam wow lehkhooid wei ya ini da e da u Rev. H.H. Mohrmen, ka Coriniki Slong wa Somja Phawa kiwa man ki wakreh yong ka SURE.
Yaka yalang da pynlai da ka Pasqualina Lamare naka SURE, i klam pdiang sñiawbha da e da u waheh chnong Tellmi Phawa wa i klam e khublei da e da u Lumlang Biam uwa man u Secretary yong ka Synroplang SHG.
Palat chispah ngut ki khynroo khyllood yong ka chnong Sabahmuswang da wan ki wow ya chimbynta ha kani ka Convention kiwa da pynsñiaw leh ya ki yoh myntoi chiboon na kani ka program. Ya ini da yoo leh na i chimbynta chongchit yong ki wow booh yei kylli hadien wa kiwa klam da dep e ki yei klam.