Pynman esikai ka ABVP wa ka KNGCSU hajrong ki laad seiñ khih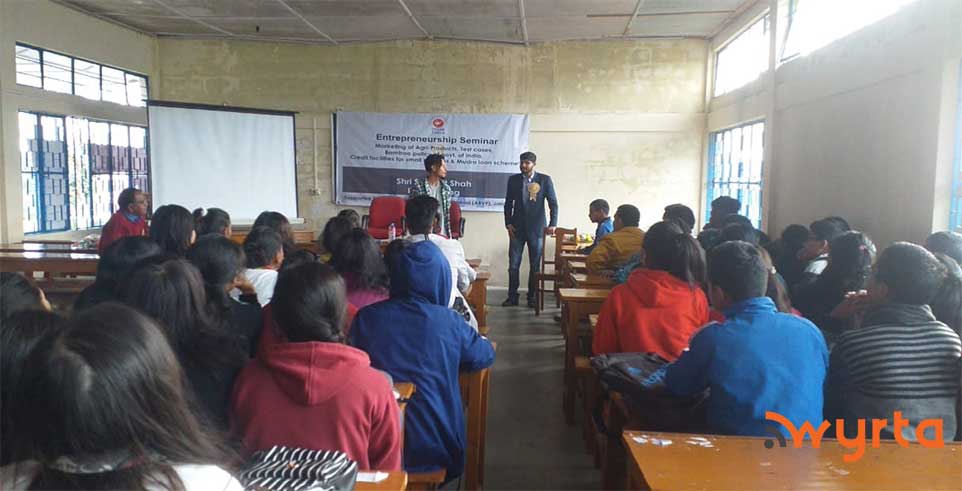 Advertisement
---
Jowai: Ka ABVP-Jowai Unit chirup wa ki khynnah ka Kiang Nangbah Government College Students Union (KNGCSU) da pynman ki ya ka Seminar hajrong ka phang "Entrepreneurship on Marketing of Agri-products Bamboo Policy of Govt. Of India and Mudra Loan" ynne ka sngi.
Kani ka seminar toh neibynta ki khynnah wa puræ Graduation yow tip ki chaphang i myntoi na kini ki scheme kiwa yatoh wa ka scheme kam ka National Bamboo Mission yong ka sorkar pyrdi.
Ha kani ka sngi da e leh i batai chaphang ka Agri-marketing Scheme wa ka Mudra Loan kiwa man ki laad e yarap poisa da ka sorkar pyrdi.
Ki bru chemphang ha kani ka sngi kynthup ki ya u Samprit Shah na IIM Shillong wa ka Darilin Tang kawa man ka State Secretary ka ABVP.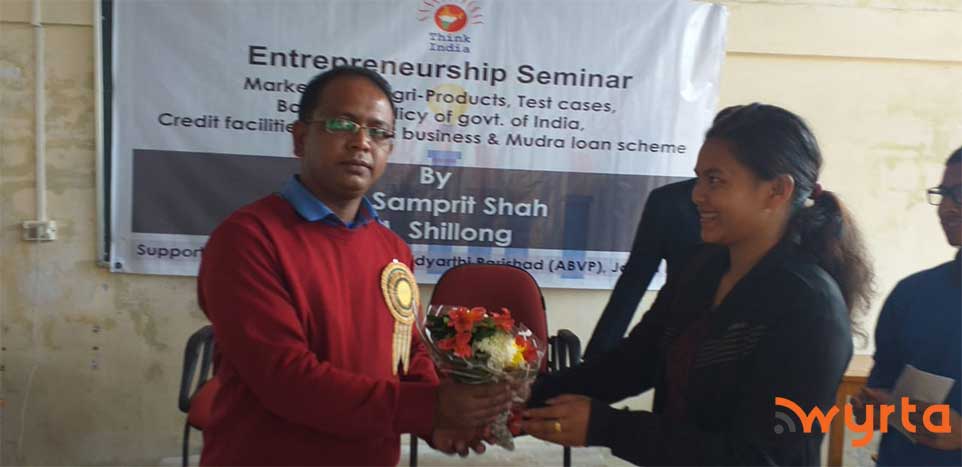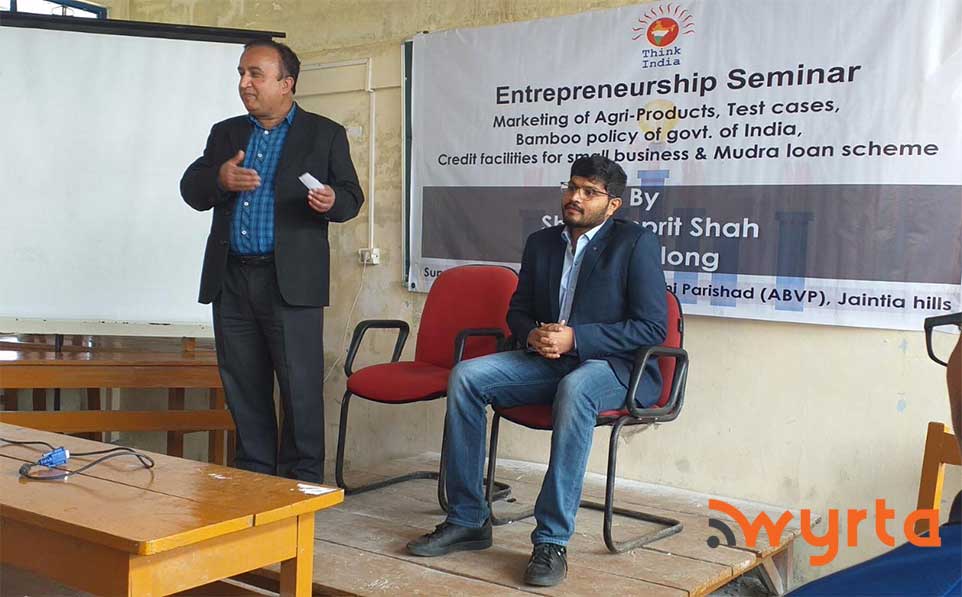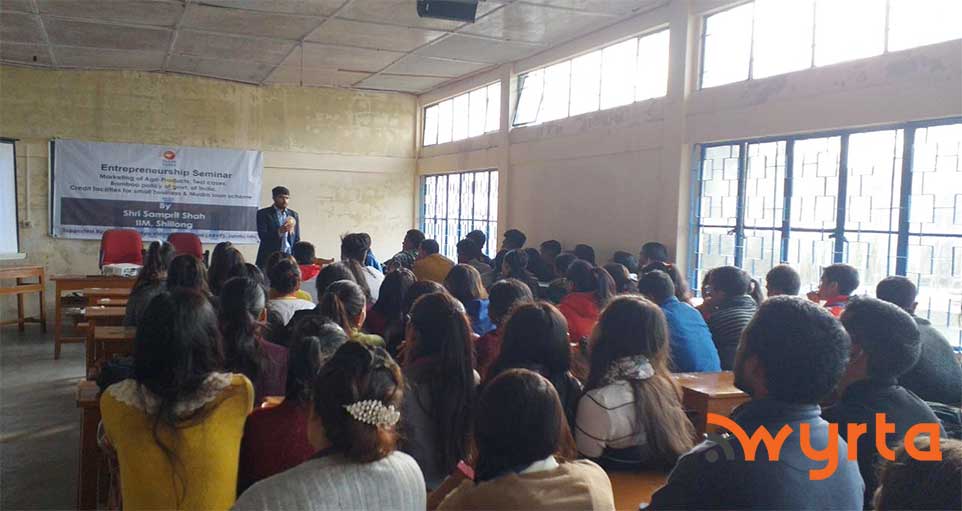 Advertisement