Pynman ka TJSC ya ka Workshop wow pynsñiawthooh chaphang ka English kam ka laad puræ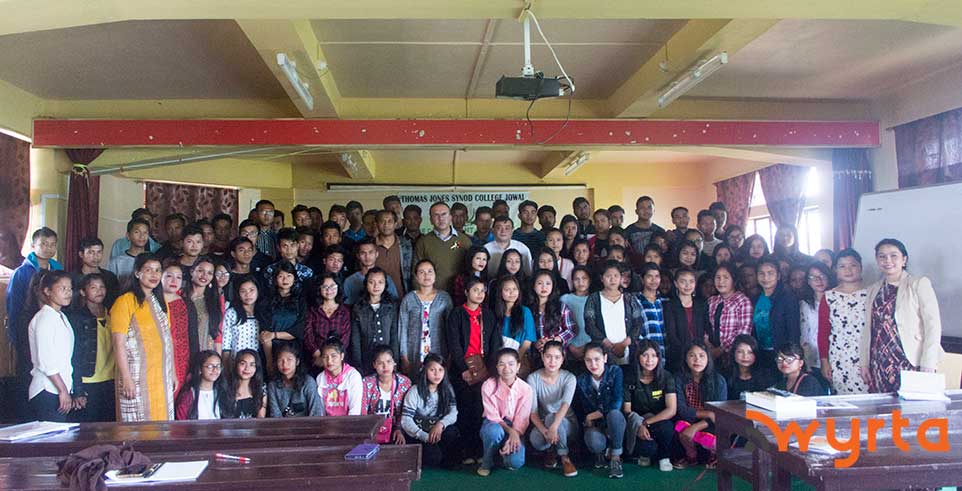 Jowai: Ka Thomas Jones Synod College, Jowai ynne ka sngi da sdang ko ya ka e sikai wa ar sngi kawa e pyrtuid "A Workshop on the essence and salient features of the honours course in English" neibynta ki khynnah puræ kiwa dang yang result Class XII yow ye ki u sñiawthooh chaphang ka Subject English lada chim ya ka kam ka Honours Subject ha ka kyrdan puræ BA.
U Vice Principal ka College u H.K. Nongpluh da pyntip u wa nadooh u snem 2016 da sdang nyngkong ya kani ka Workshop kawa yarap poisa da ka yung krehkaam u DC ka WJH hadooh uni u snem wei i thmu toh wow yarap ya kiwa em i thmu wow puræ English wow sñiawthooh lada man ko kawa yatoh wa ki namo kawa ym yatoh wa ki yow lait ki khynnah u jied bakla.
Kamjooh ka Head of Department ka English Department ka P. Susngi da ong ko wa ymtoh u puræ ya ka English deiwa chah pynbor emkaam u em hi i thrang nadooh mynsien.
U Principal ka College u Dr. R.R. Kharkongor da ong u wa emkaam nadooh wa pyndep ya ka Class 10 wow em ya ka thong wa kayi wa kwah i u puræ kamjooh yi kwah i u man wei da yooluti u wa kani ka Workshop daw yarap ko ya kiwa wan chimbynta neibhah daw khana bniah yeiwa iyi de wa daw puræ ki wei manda sñiawthooh ki yeini daw ye ki leh jied deiwa sñiawthooh.
U kongsan ha kani ka sngi u DM Wallang u Additional Deputy Commissioner da ong u wa sñiawkmen u yoh kawon kawon ka laad wa yoh u wow yachem wow yaklam wa ki khynroo khyllood wei da ong u leh wa ka ktien English toh kawa klam ha kylleiñ ka pyrthai neidaw wa ka Sorkar British da yoh ko u synchaar ya kiwa boon ki ri hapoh ka pyrthai.
Da ong u leh kiwa tip ya ka ktien English ye ki leh u man kam kiwa sikai hadooh cha kiwi ki ri wei hapoh India wa boon kiwa tip u klam English da mih ki Call Center wei da pynchlur u ya kiwa jied wow puræ English wow leh ki leh deiwa kreh chitom wei emkaam ka rai kut.
Ha uni u snem da em 160 ngut kiwa wan chimbynta cha kani ka Workshop kiwa kynthup ya kiwa napoh ri-loom Jaiñtia, Ri-bhoi wa na Shillong.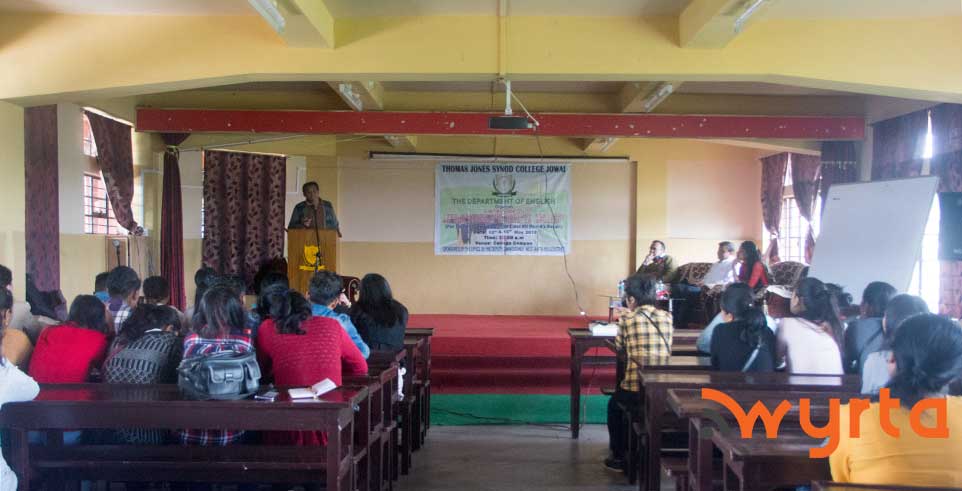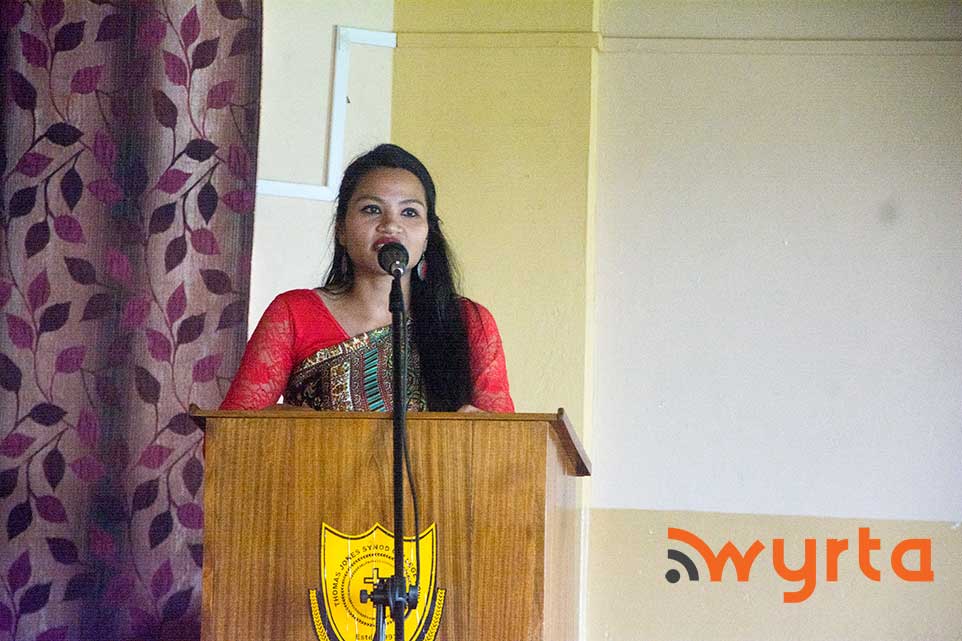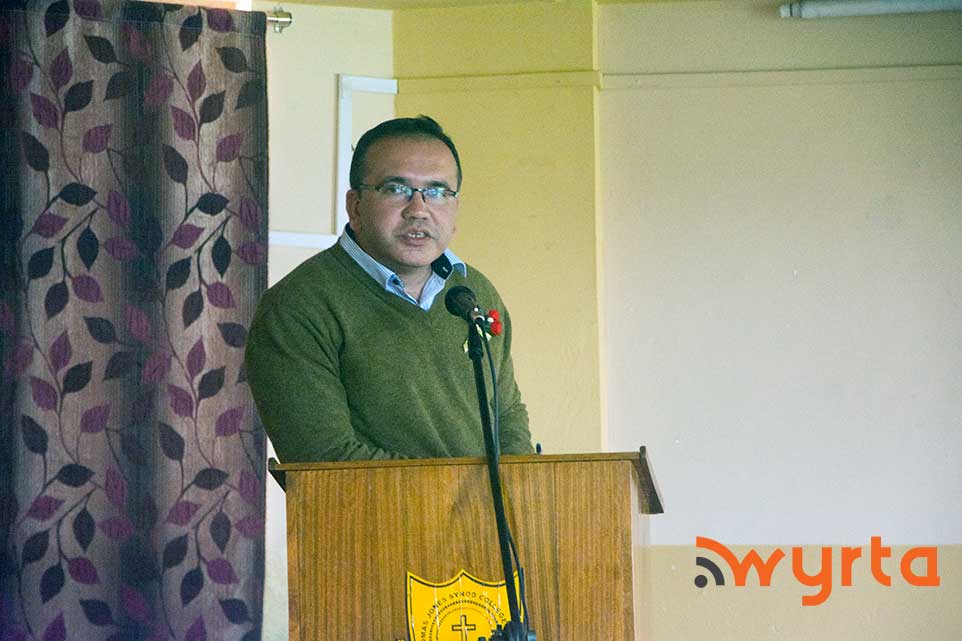 Advertisement