Pynman yalang ki stat aiñ yow pyndooh yei chah khayi ki bru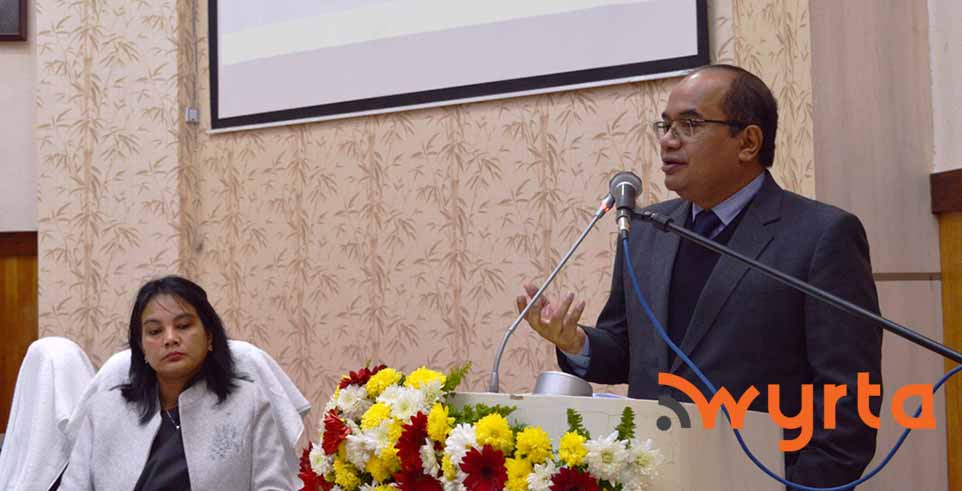 Advertisement
---
Shillong: Ka Judicial Colloquium namo ka yalang hajrong ki kaam yong kiwa pynkrehkaam ya ka aiñ hajrong ka Human Trafficking da pynman ya ka da ka Meghalaya State Judicial Academy chirup wa ka International Justice Mission (IJM) wei da kyrchaan da ka Ministry of Home Affairs, Government of India, da pynnan ya ka ynne ka sngi ha Yojana Bhavan Auditorium, Shillong.
Ya kani ka yalang da wan wai da u Justice H.S. Thangkhiew wa u Justice W. Diengdoh, kiwa man ki Judge ka High Court of Meghalaya.
U Justice H.S. Thangkhiew da ong u wa i chah khayi chah rah bor namo ka Human Trafficking da jia i ym du yaki kynthai wei da jia i leh kamjooh ya ki chynrang wa ki khynnah. Da ong u leh wa kam kiwa chong chnong wa em i kitkhlieh em i i kamram wow yaleh pyrchah ya kani ka kaam. Da ong u leh wa kani ka rynsan e laad ko wow ya phyllu yumut wow ya e buit lang kammon wow yaleh yow pyndooh ya ini i kaam chah khayi ki bru.
Ka thong yong ka yalang toh wow pynkhlan ya kiwa pynkrehkaam ya ka aiñ kam kiwa bichaar, ki muktiar wa kiwi kiwi wow phyllu yumut ki hajrong ka Human Trafficking.
Ha kani ka sngi da pynyoo leh ya ka Video hajrong ka phang "Bonded Labour" wa "Sex Trafficking".
Ki bru chemphang ha kani ka yalang toh u Saptarshi Biswas, Director, Legal, IJM, Kolkata wa ka Rosanna Lyngdoh, IMPULSE NGO Network hajrong ka phang "The role of law enforcement in combating human trafficking" wa "Combating human trafficking through IMPULSE model"
Advertisement