Rah ka Khliehmyntang Ialong yei naam jop ha ka U-14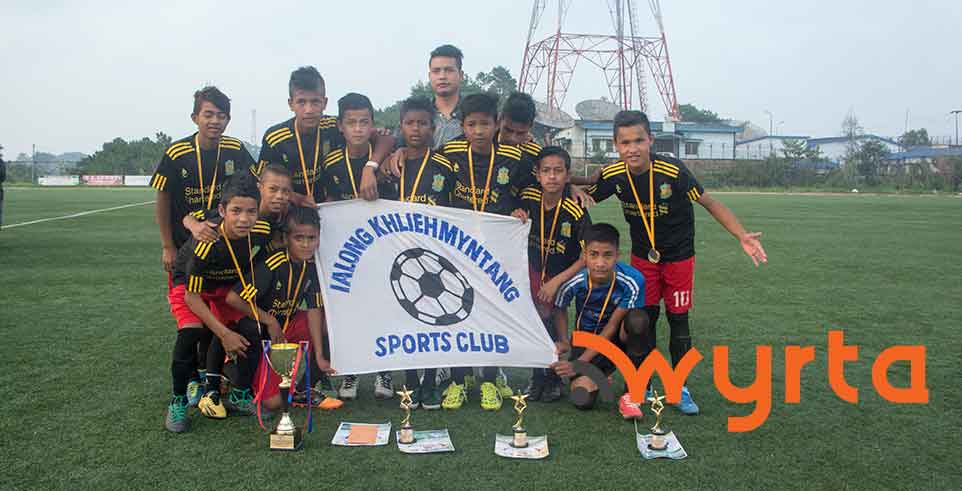 Advertisement
---
Jowai: Ka lympung yalehke bol Under-14 kawa da pynman da ka WJDSA da poi ko chawa kut ynne ka sngi da ka yakhun Final ha madan Kiang Nangbah Stadium, Jowai.
Ha kani ka yakhun da yachem ka Khliehmyntang Ialong pyrchah ya ka Dulong heiwa ka Khliehmyntyntang da jop ko da 1-0.
Advertisement
---
Ya kani ka kool da thap da u Batskhem Dhar ha ka minit wa 36 lyngba ka penalty.
Ha kani ka lympung yei naam Top Scorer da yoh da u Damangbha Rymbai, i naam Best Goalkeeper cha u Eiki Suchiang katwa yei naam Man of the Match da yoh u Batskhem Dhar wei waroh kini toh kiwa yalehke ka Khliehmyntang Ialong SC.
Yei naam Player of the Tournament won da yoh u Kevin Rymbai na ka Lion SC.
Ha kani ka sngi leh da leh burom ya ka dhab ka WJDSA wa poi cha ka Final ka CHAPF U-19 wa pynman ha Shillong wa ka dhab wa jop ya ka U-12.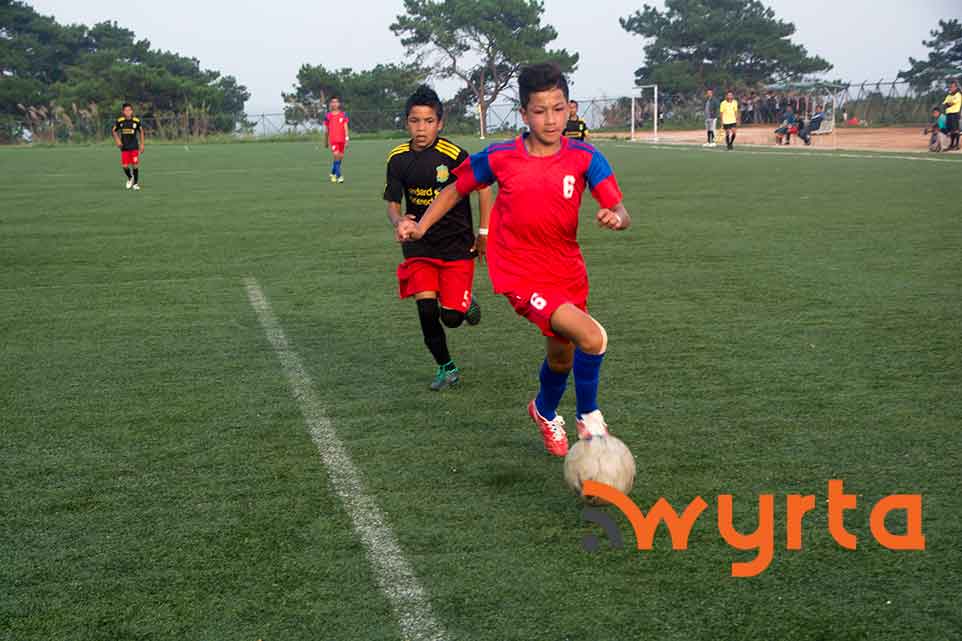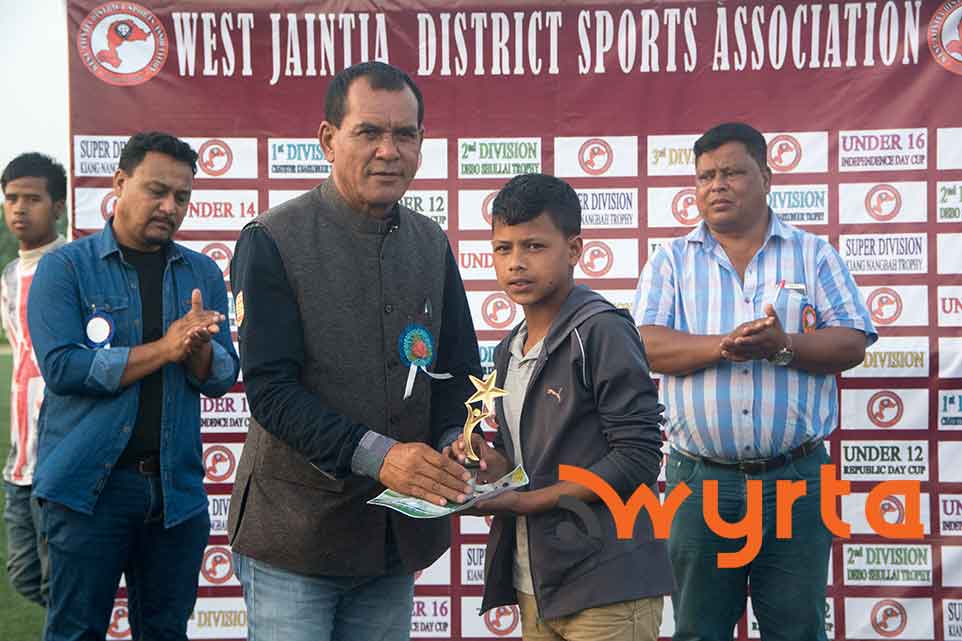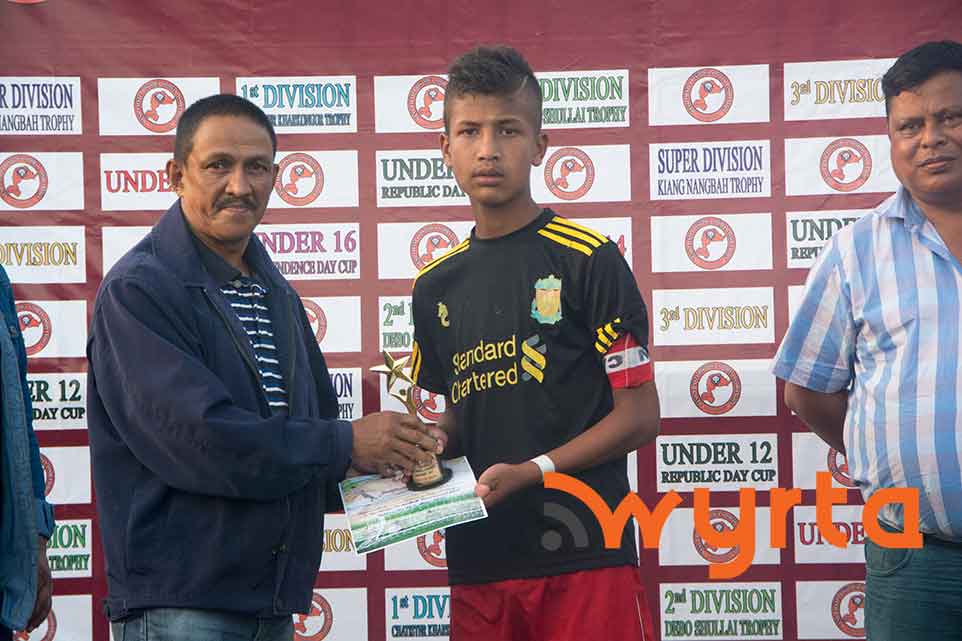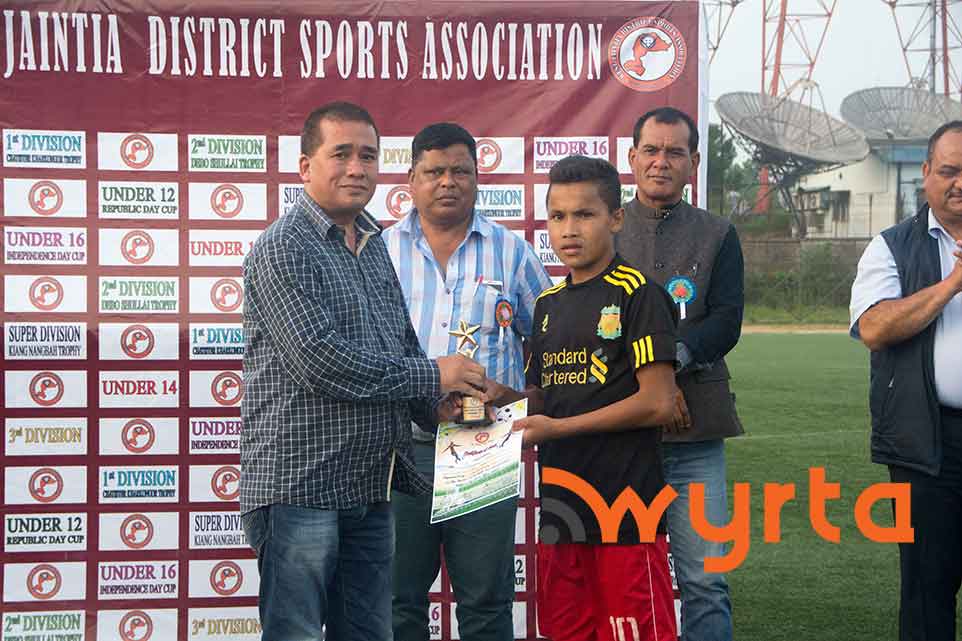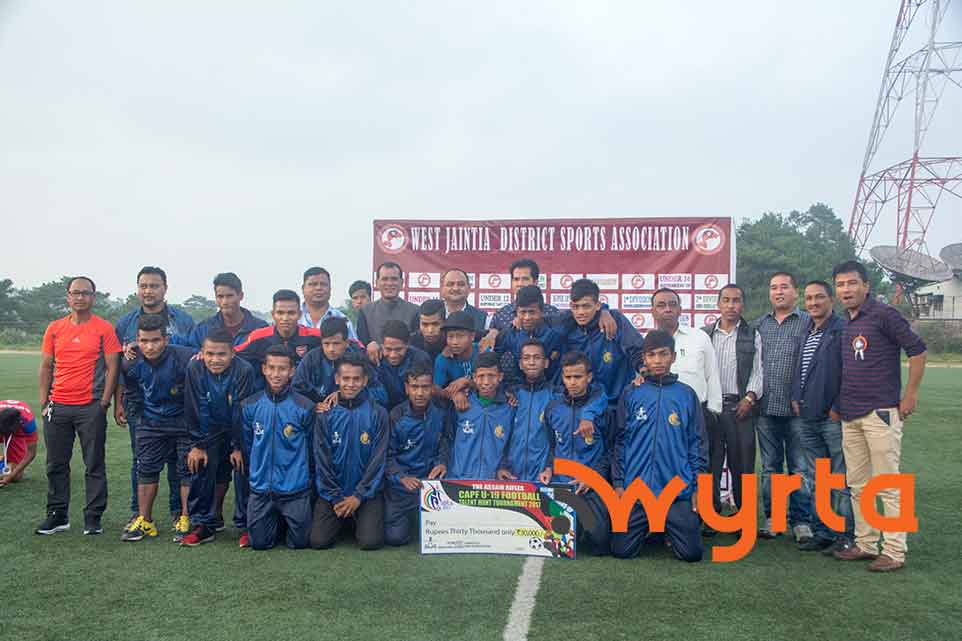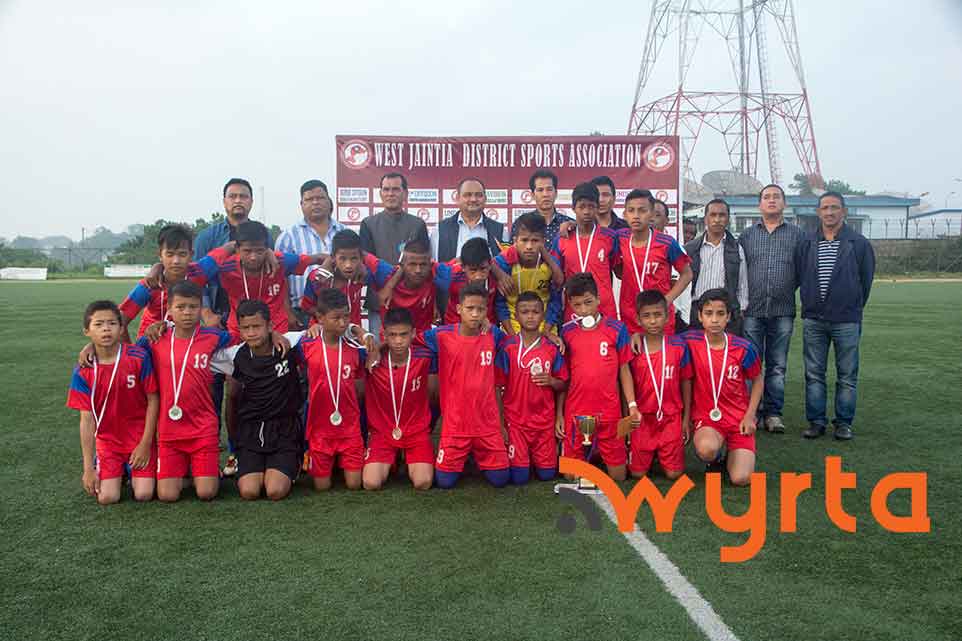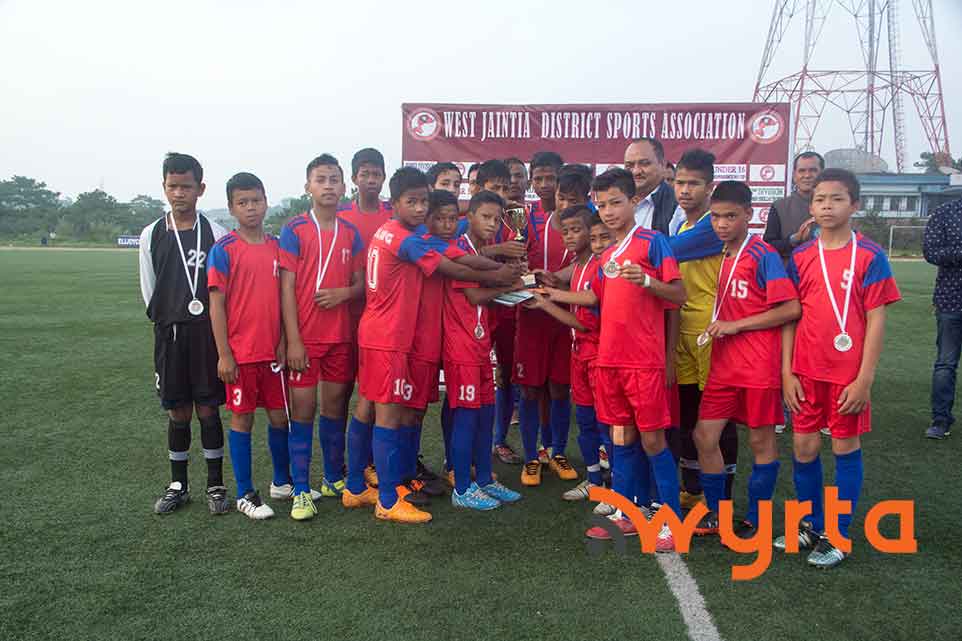 Advertisement