Da chi kool rai jop ya ka Loomkyrwiang yei naam Tiger 5 Champion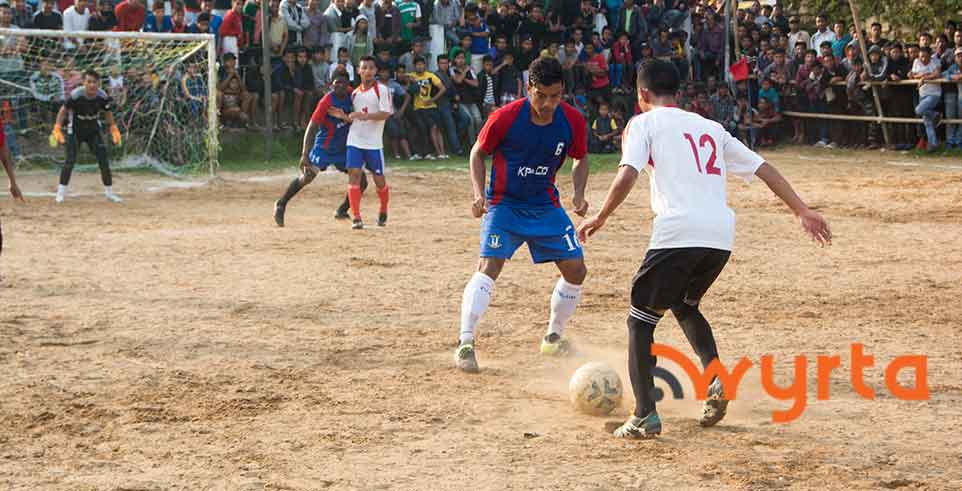 Jowai: Ynne ka yakhun Final yong ka Tiger 5 da yaleh hapyrdi ka Umchangiar FC pyrchah ya ka Loomkyrwiang FC heiwa ka yalehke da man ko kawa yoosuk heiwa nawa sdang hadooh wa kut kiwa yalehke na pynar ki dhab da pynyoo ki yei buit wei bor yow yoh u rah yei naam jop yong kani ka lympung.
Ha ka kylla step yong ka yalehke, kiwa yalehke na pynar ki dhab da yaleh ki katwa ye wow pynkhih ya ka jaar kool heiwa pynar da yoh ki ki laad wow pynkhih ya ka jaar tangwa kiwa yangkool da ye ki u khanglaad yeini.
Advertisement
---
Tangwa ha ka minit wa 10 ka Loomkyrwiang FC da ye ko u pynkhih ya ka jaar lyngba ka bol wa chut da u Ahmed Hussain wei hadooh wa kut ka yalehke ha ka kylla step da neh da 1-0.
Ha ka kylla miet kiwa yaleh ka Umchangiar da yaleh ki katwa ye wow pynkhih ya ka jaar kool wow su ya ka kool wa chah thap ko ha ka kylla step katwa kiwa yalehke ka Loomkyrwiang da yaleh ki katwa ye wow khanglaad ya ini i thmu.
Ki paidbah kiwa wan kyrchaan ya jar jiar ki dhab da kbai da e mynsien ki ya kiwa yalehke yong ki.
Hadooh wa kut i por pynar ki dhab ym em de u ye ki u pynkhih ya ka jaar heiwa da rai jop noh ya ka Loomkyrwiang FC.
Ha kani ka Final u A.A. Shullai Dy. CEM JHADC da wan u kam u kongsan hei emlang u Waheh Chnong u T.Pde, u DH Pde uwa man u Traffic Incharge ka Jowai Traffic Branch, u D. Laloo uwa man u President MPUF, wa kiwi kiwi.
Hadien wa rai jop ya ka ka Loomkyrwiang FC da rah ko ya ka song poisa kawa T. 30,000 katwa ka Umchangiar FC won da rah ko ya ka T. 10,000.
Ya i naam Best Player ha kani ka lympung da yoh da u Kitbok Pale yong ka Umchangiar, kamjooh da yoh u yei naam Man of the Match.
Ya ka naam Best Goal Keeper da yoh da u Angu yong ka Loomkyrwiang katwa ya i naam Top Scorer da yoh da u Wandame Rymbai yong ka Tyllilang.
Neibynta wow miat chooh chooh kani ka madan u kongsan da e u kamwa T. 1,00,000 ya ka Sports and Youth Affairs ka wow pyllai ya ini i kaam.
Wei ha kani ka yalehke Tiger Five yong ka Chilliangraij da yoh ki paidbah wow sakhi ha ka sien wa nyngkong ha Jaiñtia Hills heiwa da yohlad ki wow pait ya ki kool wa thap lyngba ka LED Display (Digital Score Board).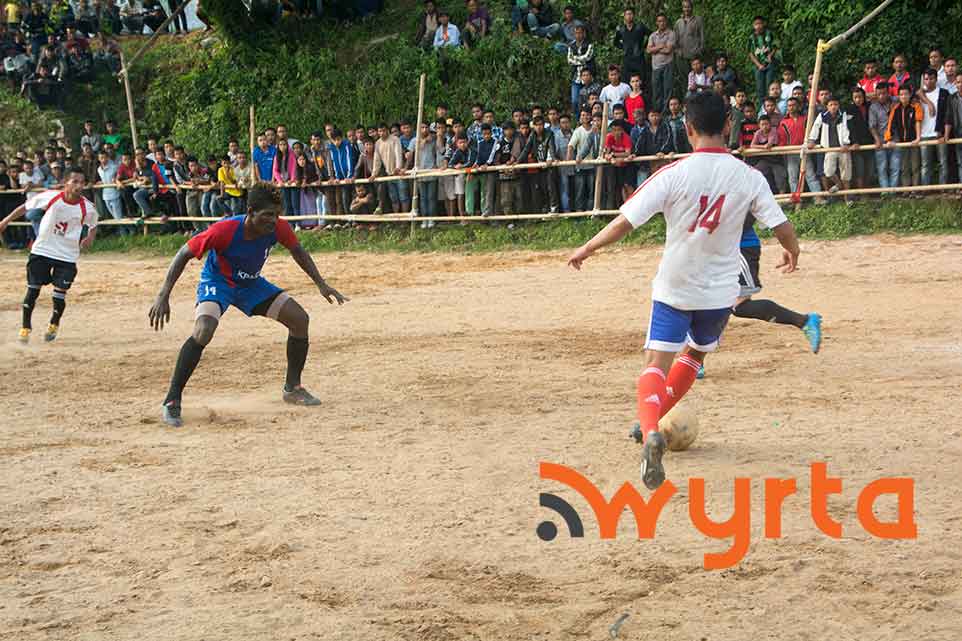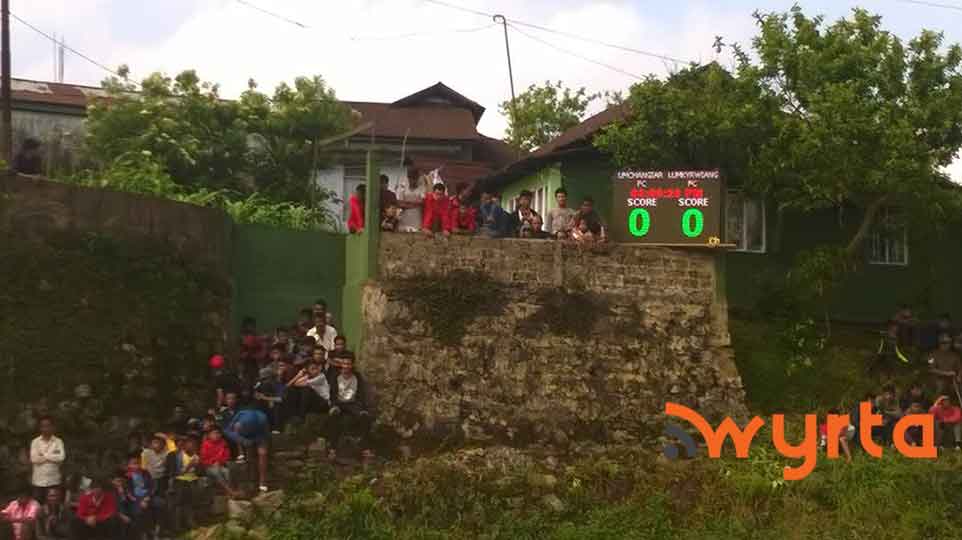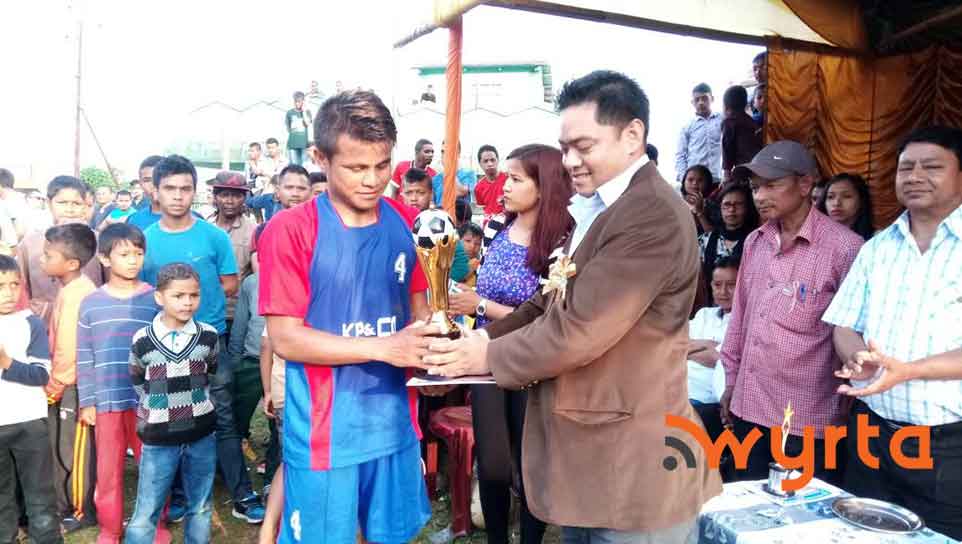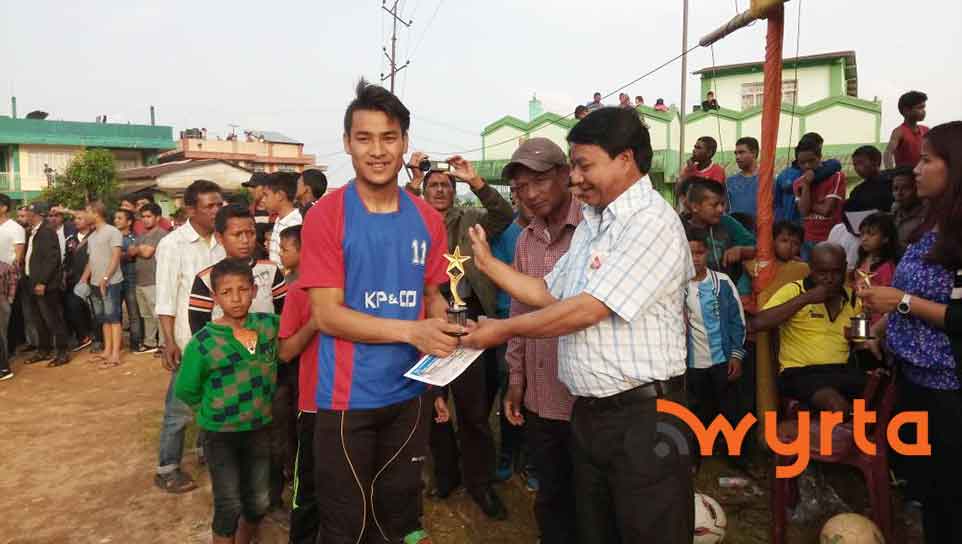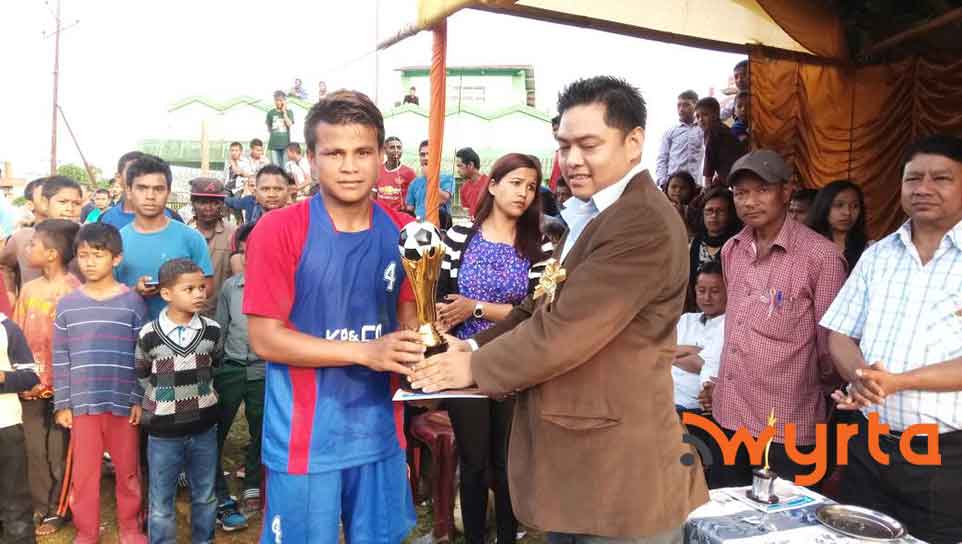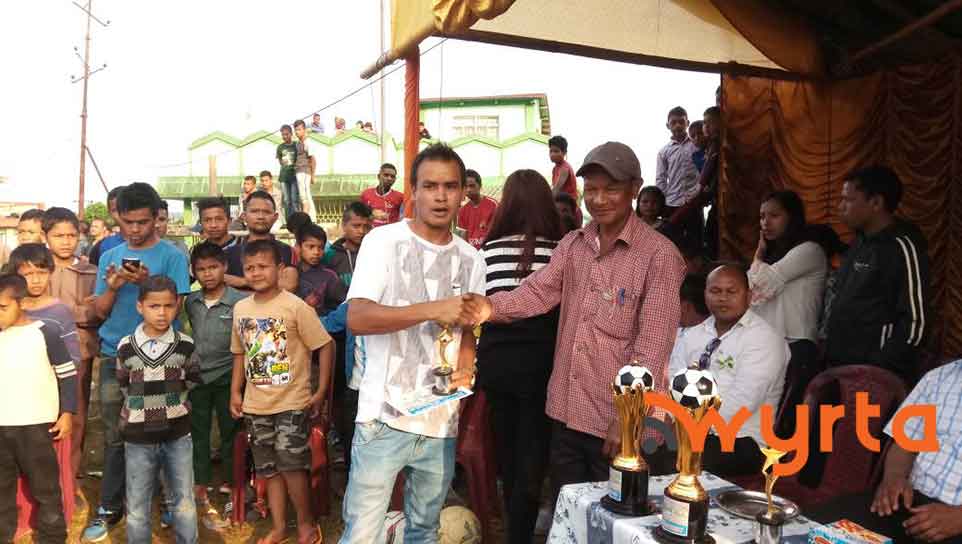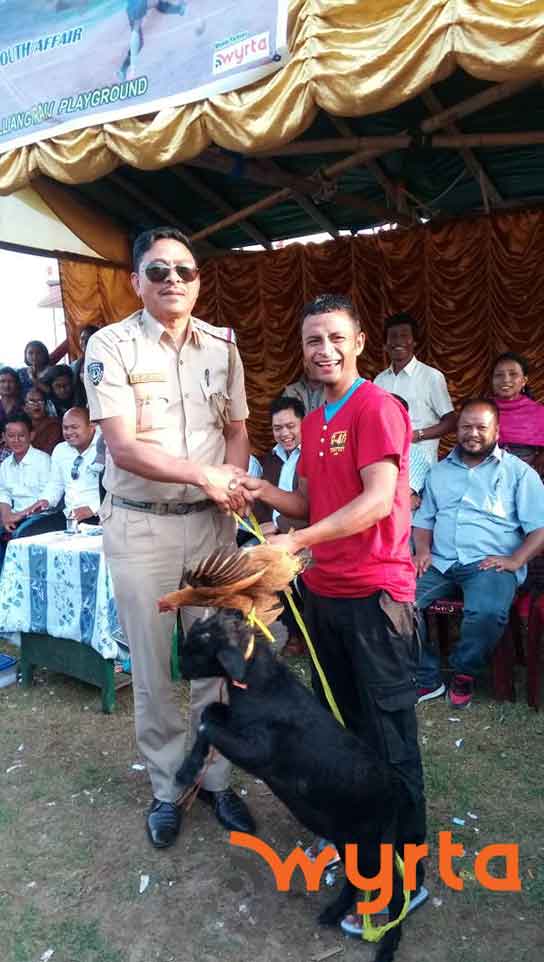 Advertisement