Sa T. 23 Klur kyrpaad yarap u Conrad na u Dr. Jitendra neibynta ka SICPAC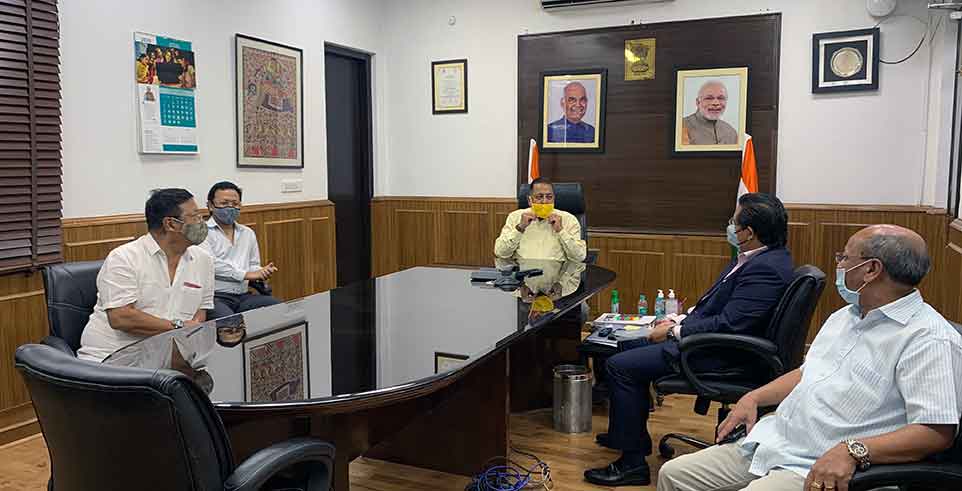 Advertisement
---
U montri rangbah ka jylla, u Conrad K. Sangma ynne da yachem u ya u Minister of State ka Ministry of Development of North Eastern Region, u Dr. Jitendra Singh, heiwa u Conrad da e dorkhat u wow paan yarap poisa sa T. 23 Klur hapoh ka Non Lapsable Central Pool of Resources (NLCPR) neibynta i chna ya ka Shillong International Centre for Performing Arts and Culture (SICPAC) ha Mawdiangdiang.
Kani ka project wa yarap poisa na ka NLCPR ha i dor wa T. 151.33 Klur tangwa ini i dor ym em kynthup i ya ka High-Quality Audio-Visual  Equipment, chooh chooh ka sorkar da paan ko sa T. 22.85 klur na ka Ministry of Tribal Affairs wa ka North Eastern Council.
Ka Ministry of Tribal Affairs da pyllait ko hadooh T. 12.85 klur katwa ka NEC won da bait ko wow e T. 10 klur yeini i jooh.
Kam wow kdaw heini, ka SICPAC toh kawa da chna katkam ki stat ka juk wa katni wow pynku ya ki kaam pynrwyrngia wa i rukom im ki bru (arts and culture) ka jylla wa ka thaaiñ mihsngi.
Da pyntip u leh wa ya i kreh wa yatoh wa ka 'Rongjeng Mangsang A'dokgre Road', kynthup ko ya ka yingkieñ hajrong ka wah Ildek hapoh ka Ministry. Da khana u leh ya i myntoi na uni u sarok neibynta ka thaaiñ Ri-loom Garo.
Chooh chooh u Conrad da kyntu u ya u Montri wow chimkhia ya ini wei da pyntip u leh yei man i long ki kreh hapoh ka NLCPR, NESIDS wa NEC hapoh ka jylla Meghalaya deiwa kyntu ya oo wow chimkhia ini.