Sangeh noh ki pastor ya ka PIL wa ujor ki pyrchah ya ka aiñ chong kurim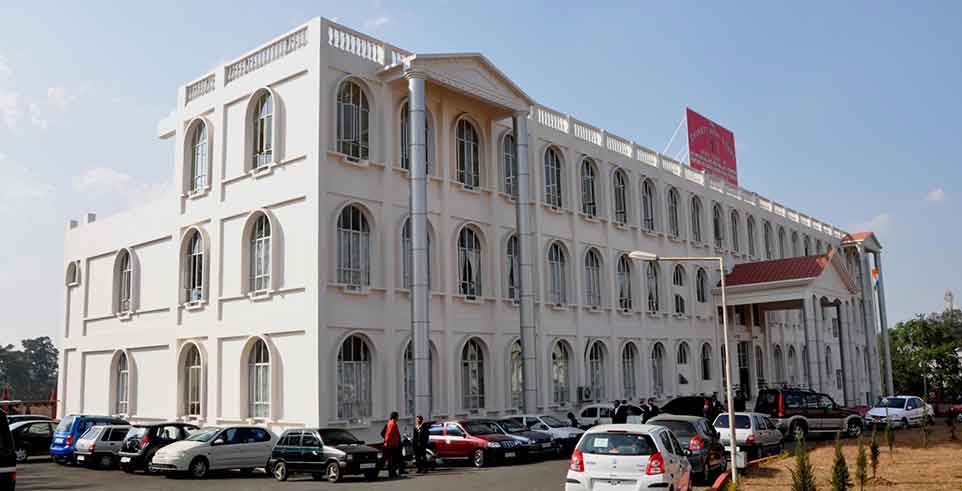 Advertisement
---
Shillong: Ki le ngut ki pastor kiwa da ujor PIL ha ka High Court ka Meghalaya ha u 2016 da kop ki ya ka Meghalaya Compulsory Registration of Marriage Act, 2012. Kini ki Pastor kynthup ki ya u Rev. Seinborly Diengngan, u Rev. Thanlijoy Diengdoh wa u Rev. P. Gleamland Khongsdir.
Hei yaklam wa kiwa pathai khubor ynne, u VGK Kynta, uwa man u muktiar yong ki da ong u "ym kwah de ki u pteiñ ya kani ka mukotduma ha High Court dei mynsien wa khooid neibhah wa da yoh ya ka thong yong kani ka mukotduma".
Kini ki Pastor da kop ki yei rukom man aiñ ka Meghalaya Compulsory Registration of Marriage Act, 2012 chirup wa i pynkylla (Amendment) ha u snem 2015 kamjooh leh ya ki kyndon krehkaam (Rules) kani ka aiñ neibhah wa da pynman aiñ chwa ya ka katkam ka Indian Christian Marriage Act, 1872.
Da ong wa ki chijur kiwa ngait ya ka niam Kristan kiwa da bia katkam ki kyndon niam da haap biang ki wow Register yei bia yong ki hapoh kani ka aiñ yong u 2012.
U Kynta da pyntip u wa em ki bynta kani ka aiñ kiwa ong wa emkaam u yoh ya ka Certificate na ka sorkar da ktah joor ko ya ki pastor kiwa da pynkyntang wei da pynyabia ya ki chijur.
Hadien wa da pynkylla ya kani ka aiñ ha u 2015, u Pastor Diengdoh da ong u wa ini waroh da pynsuk mynsien biang ko ya ki pastor neibhah da ye biang ki wow e ya kini ki Certificate chongkurim wow pynsabut yeini
Hei yatoh wa i klam u convenor ka Maitshaphrang Movement wa ong wa ki pastor ymjooh sneiñ kyntu ki ya ki manyung kiwa jan piah, da ong u wa ki Pastor sneiñ kroo bait ki mar ya yoo yei awri ha ka manyung wei kam ini i klam man i iwa leh biejsian (klam ka Maitshaphrang)".
Hajrong won i phah su dan wei wow File Return ki pastor, u Kynta da ong u, "ha ki aiñ ka sorkar pyrdi da klam ko leh wa emkaam u File Return dei por wa biang heiwa ki pastor haap khana ki wa hapoh i por wa da booh katwon tylli ki bia wa da pynkyntang ki." Da ong u leh wa katkam ka aiñ ka jylla ymtoh u khuslai neibhah wa da dep thoh (record) ya ki bia wa pynkyntang da ki pastor wei toh ka sorkar wow chna ki kyndon wa kammon u File Return ki.
Da ong u leh wa ki District Council ym em ki ya u Registrar General neibhah toh ki District Council wow e ya ki license cha ki Pastor yow pynkyntang ki ya i bia.