Sdang chna ka India ya ki tiar yaleh hapoh ka Make in India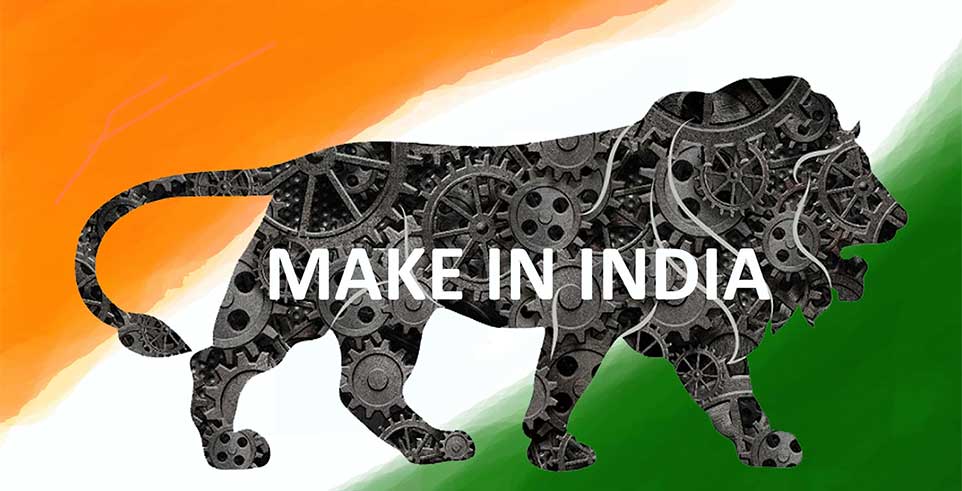 Advertisement
---
U montri khynnah ka kaam yada ri ka India, u Shripad Naik ynne da e jubab u ya iwa kylli u Dr. Kalanidhi Veeraswamy ha Lok Sabha hajrong ka Make In India namo ki tiar yaleh wa da chna hapoh ka ri.
Ki tiar wa da chna hapoh ka ri da ki Defence Public Sector Undertaking (DPSU)/Ordnance Factory Board (OFB) toh ka 155mm Artillery Gun System 'Dhanush', Light Combat Aircraft 'Tejas', Dornier Do-228, Advanced Light Helicopter (Dhruv), 'Akash' Surface to Air Missile System, Attack Submarine 'INS Kalvari', 'INS Chennai', Anti-Submarine Warfare Corvette (ASWC), Water Jet Fast Attack Crafts (WJFAC), Offshore Patrol Vessels (OPVs), Varunastra Heavy Weight Torpedo wa kiwi kiwi.
Da pyntip u wa hadien wa ka Department of Defence Production wa i khayi ki DPSU wa ka OFB, ki tiar yaleh wa lai yaaw bha toh ki Fast Patrol Vessel, Coastal Surveillance System (CSS), Light Weight Torpedoes, Do-228 Aircraft, Wheeled Infantry Carrier, Light Specialist Vehicle, Mine Protected Vehicle, Passive Night Sights, Battle Field Surveillance Radar Extended Range, Integrated Anti-Submarine Warfare, Light Weight Torpedo Launcher wa kiwi kiwi.
Heiyatoh wa ki tiar wa pynmih neibynta ka ri won chong i hei emkaam ki chipai ka ri hi.