Sdang ka pynsñiawthooh paidbah yow pyndooh yei poor u HIV cha ki khon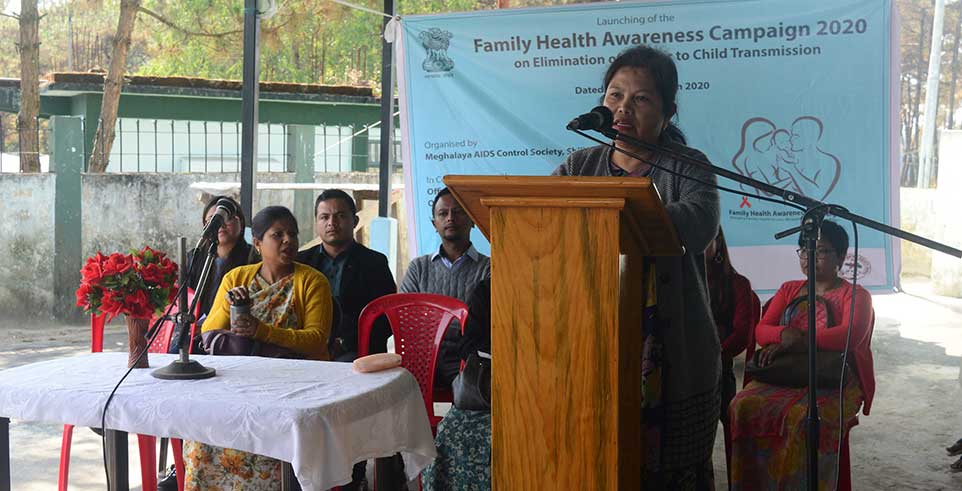 Advertisement
---
Advertisement
---
Jowai: Ka pynsñiawthooh paidbah ya kiwa ha yung hasem yow pyndooh yei poor u khñiang HIV naka bei cha ki khon da sdang yaka ynne hapoh West Jaiñtia Hills District haka yalang wa pynman daka Meghalaya AIDS Control Society, Shillong deiwa ya krehlang waka yung krehkaam u Deputy Commissioner wa u District Medical and Health Officer, West Jaintia Hills District ha Civil Hospital Ialong.
Ka Dr. Rita Pohrmen, Medical Superintendent ka Civil Hospital Ialong kawa pynlai yaka yalang da ong ko wa ya kani ka pysñiawthooh paidbah namo ka Campaign da sdang yow pyndooh wei wow pynduna yei poor u khñiang HIV na ka bei cha ki khon. Da pyntip ko wa ya kani ka Campaign u sdang nadooh ynne ka 2 tarik hadooh ka 14 tarik uni u bnai wei ha kini ki ar tayaw daw pynman ya ki pynsñiawthooh paidbah ha kiwa boon ki bynta ka District yow pynchlur ya kitu kiwa em ya u HIV yow wan ki chakhmat yow yoh ki yei sumaar kamjooh yei yarap yow lait ki u pynpoor ya uni u khñiang.
Hawa e yei klam hajrong i emkaam wow yoh dawai tika (Immunization) u Dr. KC Ajar, District Medical and Health Officer da pynchlur u ya ki manbei manpa wow e dawai tika manda emkaam namo manda toh por neibhah ini yarap ko wow yada na ki kjut wa maa wa em boon jait kamjooh yei poor i kjut. Da ong u wa iwon iwon i kjut ym ye u pyndooh ki khlem da emkti lang ki bei ki pa yow yoh yaka manyung wa chait wa khiah.
Ka Dr. E. Laloo, In-charge District Tuberculosis Centre da klam ko hajrong i kjut Tuberculosis wa HIV, wa ki dak ki chin i kjut, kammon wow yada kamjooh wow yoh sumaar.
U Alexander Kharkongor, Assistant Director IEC, Shillong da pyntip u chaphang ki pynsñiawthooh paidbah kiwa daw pynman wei kammon wow pyndooh ye poor u HIV naka bei cha ki khon.