Sdang u Conrad Sangma ya ka 'Shillong, My Passion'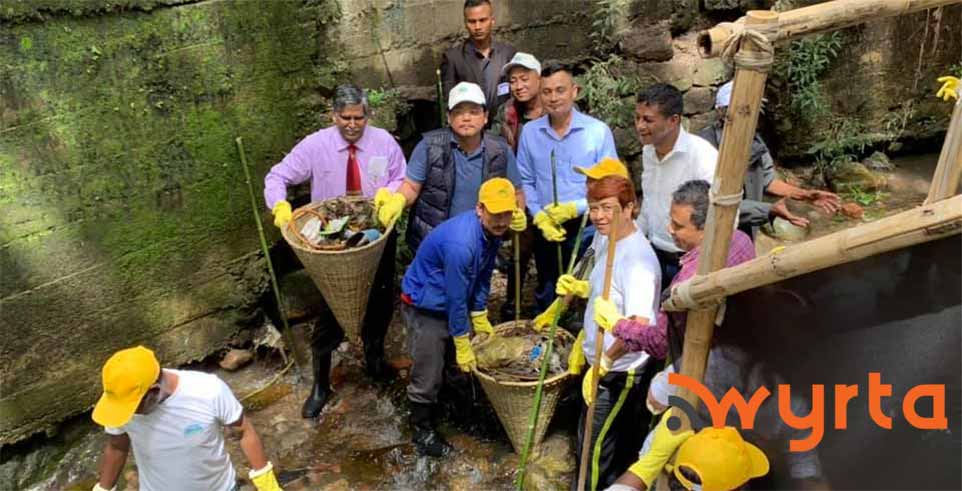 Advertisement
---
Shillong: U montri rangbah ka jylla, u Conrad Sangma da sdang u ya ka 'Shillong, My Passion' Campaign ha ka yalang wa pynman ha Cleve Colony, Shillong dei thmu wow yada wei wow pynkhooid ya ki soodong sookun.
U Conrad hawa e yei klam da ong u wa kani man ko ka sngi wow sahkynmoo heiwa i jop yong kani ka kaam chong ko ha uwi pa uwi ha ka imlang sahlang. Da yaroh u ya ki seiñ wa boon, ki dorbar chnong wa ki bru samen kiwa da embynta wow pynman ya ka rymaw kawa khooid wei ka 'Shillong My Passion' daw ye ko wow yada ya ka rymaw hapoh ka jylla.
U Conrad da klam yillu u leh hajrong ka phang "Reduce, Reuse and Recycle" heiwa da pynrap u leh wa ha kani ka juk wa katni ka yaw wa i pynemkaam tiar da ku bha i katwa kamtæ emkaam wow wanrah ya roi wa man salonsar deiwa pyrkhat ya ka rymaw.
Daw pynman leh ya ka Photo and Meme Competition ha ki skur wa ki thaw puræ kam chibynta yong ka Green Campaign.