Tyrwa ka Russia ya ka White House i dawai yada na u COVID-19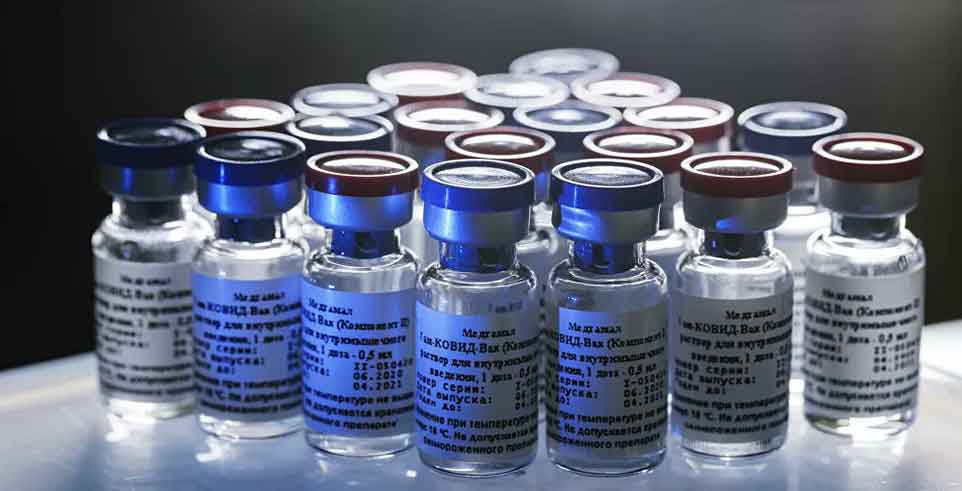 Kiwa chna ya i dawai (Vaccine) COVID-19 na ka ri Russia ya iwa tip kam i Sputnik V da tyrwa ki ya ini i dawai ya ka White House hadien wa yoh u President ka America, u Donald Trump ya uni u khñiang.
Katkam ka News Agency RIA Novosti, u khlieh dooh wa pait yei chna ya ini i dawai Sputnik V, u Alexander Gintsburg da ebuit u ya ki wakreh u President Trump wow yaklam wa ka sorkar ka Russia ha Moscow wow yoh ya ini i dawai.
Advertisement
---
Hadien wa yoh u Trump ya u COVID-19 neiliang u President ka Russia, u Vladimir Putin da phah u ya ki kyntien e mynsien wei kitbok kitrwiang u ya u Trump wa ka kurim yong oo kiwa da chah ktah ha uni u khñiang.
Ini i dawai wow yada na u COVID-19 toh iwa da chna da ka Gamaleya Research Institute of Epidemiology and Microbiology ka Health Ministry ka ri Russia wei da chem wa man i iwa krehkaam khlem ktah ya ki bru (Side Effect) wei daw pynlait noh ya ki cha ki paidbah ha u 2021.