U pteiñ ka Curfew ha West Jaiñtia Hills hadooh ka 6 tarik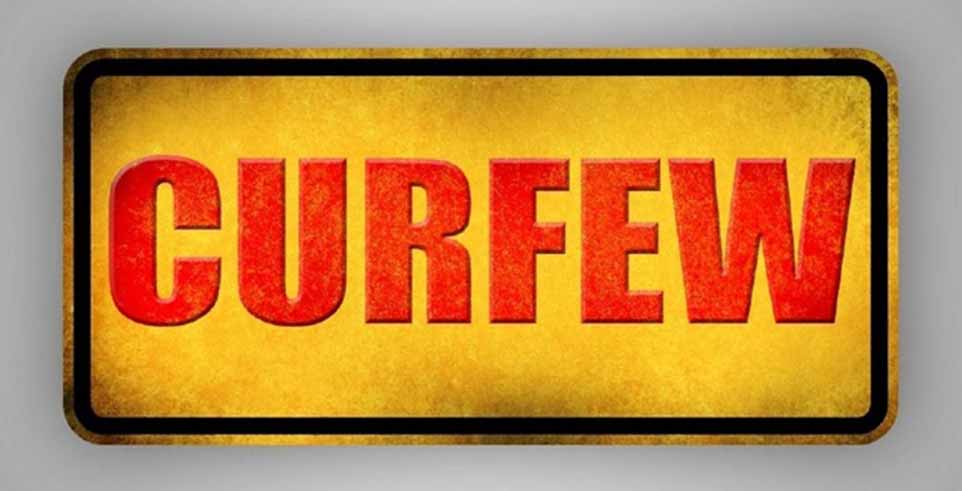 U Deputy Commissioner ka West Jaiñtia Hills da pyntip u wa kam chibynta wow pteiñ yei yaleh pyrchah wow khanglaad yei poor u khñiang COVID-19 deiwa neh ki bru hapoh yung wei yow bood leh yaki kyndon ka Health & Family Welfare Department.
Hapoh ka Section 144 Cr.PC deilang waka Regulation 3 ka Meghalaya Epidemic Diseases, COVID-19, Regulation 2020 da pynrkehkaam biang yaka Curfew ha waroh kawi ka West Jaiñtia Hills District nadooh 6 waje i step ka 3rd April, 2020 hadooh 6 waje i step ka 6th April, 2020.
Kani ka Curfew ym krehkaam ko ya kini ha wah:
Security Forces
Medical Teams on Duty
Wholesale & Retail Pharmacies
Police and Armed Forces
Fire and Emergency Services
MeECL and Power Grid
Food and Civil Supply Department
FCI
Public Works Department
Public Health Engineering
Meghalaya Directorate of Dairy Development
Jowai Municipal Board
Telecom, Telegraph, Communications & IT Services
Print and Electronic Media
Banks, ATM & Treasuries
AH&Veterinary Department
Petrol Pumps
Essential Services wa kynthup yaka Health Services, LPG Deliveries, Online Food Delivery, Online Services Delivery, Courier Services.
Ym ktah ko leh yei lai i wan kari wa kit yaki baam mrad (Fodder), ki jait doh kiwa yoh yaki Pass wa e da u District AH&Vety Officer.
Da khang wow yalang palat 5 ngut ki bru ha ki thaw paidbah lait noh ki yung ki bru samen, ym chah leh yei lai i wan ki kari kari kamai kamjooh ki kari ki bru samen. Da khang leh wow wai yaki yaw ki haat wa jooh man hapoh ka District.
Ym ktah kani ka Curfew ya i lai i wan ki kari wa kit mar wa emkaam (Essential Commodities), ki chipai, ki tiar Medical Equipment kiwa em yaki Pass. Tangwa ya kiwa yah kari wa uwa yarap daw hap ki wow leh yaka Screening.
Kani ka hukum ym krehkaam ko ya iwa da pynbait wow wai yaki dukan Fair Price Shop kamjooh ki dukan kiwa da jied wow wai haka sngi Monday, Wednesday wa Saturday nadooh 9 waje i step hadooh 12 waje i sngi kamjooh yaki Wholesaler wow pynbiang mar ki haka Tuesday, Thursday wa Friday ha Jowai.
Yaki Pass ye u yoh na www.megedistrict.gov.in wa na www.westjaintiahills.gov.in.