Wai u Chief Minister ya ka Digital Planetarium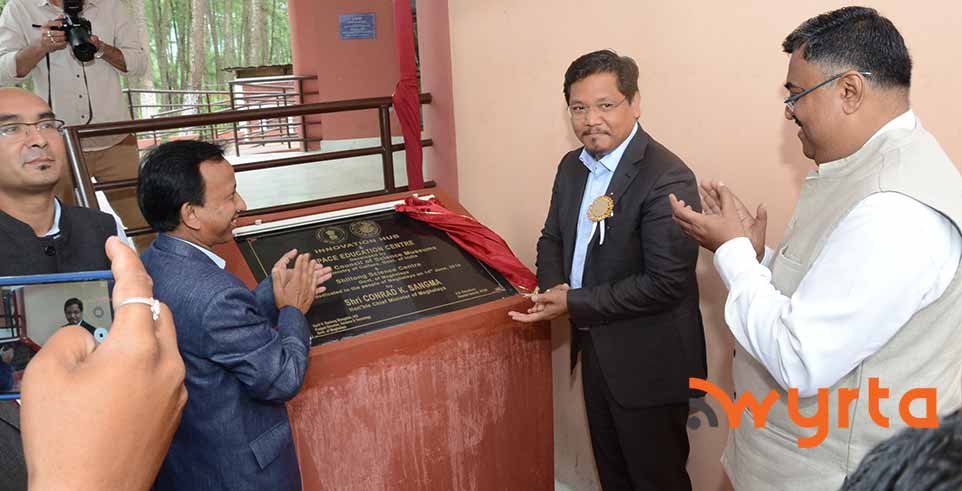 Advertisement
---
Advertisement
---
Shillong: U Conrad K Sangma, ynne ka sngi da wai u ya ka Digital Planetarium/Space Education Centre and Innovation Hub ha Shillong Science Centre, Mawlai, NEHU, Shillong.
Hawa e yei klam, u Conrad K Sangma da e khublei u ya ka Shillong Science Centre wa ka NEHU deiwa ong wa kani ka thaw u man ko kawa e mynsien ya ki khynnah skur.
Da ong u wa ka stat Science wa katni emkaam wow pynkrehkaam lang ya ka chirup khnang wow pynchlur ya ki paidbah u yajooh waka yow pynman yaki bru kiwa chemphang.
Da yoh leh yei klam na u Director, National Council of Science Museums, Kolkata, A D Choudhury, uwa da pyntip wa ka NCSM da chna ko ya ki Science Museums and Innovative Hubs Shillong toh kawa 34 kawa da chna hapoh ka ri. Da kyntu u ya ki khynnah wow pynemkaam ya kani ka thaw khnang wow yoh myntoi bha ki naka.
Da pyntip u leh wa daw chna ya ka NCSM ha Tura wa ka Science City ha Guwahati ka wow pyndap yei emkaam ka thaaiñ mihsngi.
U Conrad da saam u leh ya ki khusnaam cha kiwa jop ha ki yakob waphær waphær.
Kiwi kiwa da em ha kani ka sngi toh u Pro VC NEHU, H Lamin wa u Project Director, Shillong Science Centre, C V D Diengdoh.