Wai u Conrad ya ka yung puræ wa pura ka MATI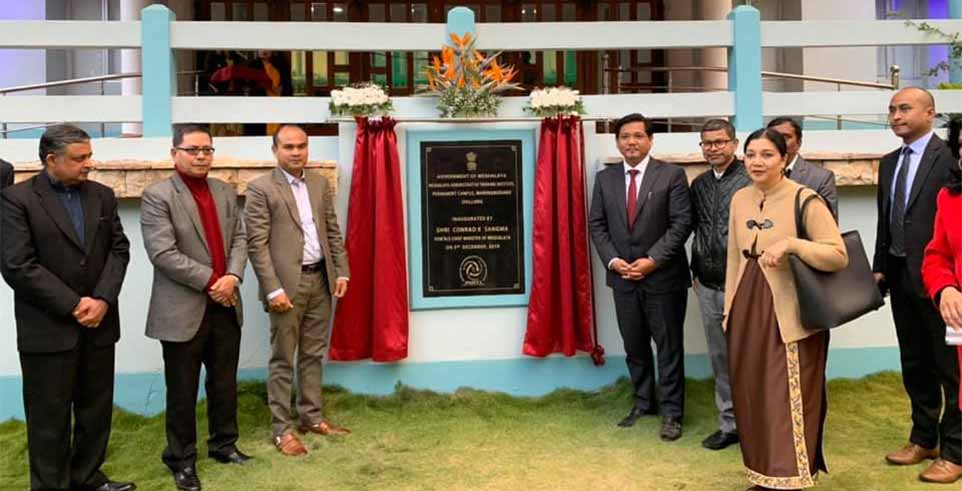 Shillong: U montri rangbah ka jylla, u Conrad K. Sangma ynne da wai u ya ka yung puræ wa pura yong ka Meghalaya Administrative Training Institute (MATI) ha Mawdiandiang Shillong.
Ha kani ka sngi wai da emlang u montri ka puræ puthi, u Lahkmen Rymbui, u montri ka PHE, u Samlin Malngiang, u Chief Secretary i/c H. Marwein, Addl. Chief Secretary and Director General MATI, R.V. Suchiang, Addl. Chief Secretary Revenue & Disaster Management, M.S. Rao, Chairman Farmer's Commission K.N. Kumar, Deputy Commissioner East Khasi Hills wa kiwi kiwi.
U Conrad da ekhublei u ya waroh ki sahep sorkar wa ki wakreh sorkar nadooh kiwa rim hadooh kiwa katni kiwa da wanrah ya kani ka thaw puræ hadooh wa man ko katni. 
Da pynkynmoo u leh ya waroh yei kaamram wow chakri wei wow pynku ya ka jylla deiwa yooluti wa i chakri wa e ka MATI u ye ko u poi ha ka thong wa da booh ya ka.  
Chooh chooh da ong u wa em chiboon i eh i khoo wa yachem ka sorkar khamtam wow wanrah ya ki aiñ wa ki thong krehkaam kam ki programme cha waroh.
U Chief Secreatry, u H. Marwein da ong u wa kani ka thaw puræ ka MATI man ko kam kawi na ki dak wow tipmit ya ka Shillong wei u ye ko u pynmih ya ki buit wa ha rukom.
Ka Additional Chief Secretary kawa man leh ka Director General ka MATI da khana ko ya ka parom wa tbian ka MATI ya kawa da sdang ha u 1990 wei esikai ko wow soor that katkam ka stat ka juk wa katni wow pynbiang yei emkaam ki chnat sorkar wa ki wakreh ha ki.