Yarap poisa u lat T. 3 lak tam yow yoh sumaar u khynnah wa 14 snem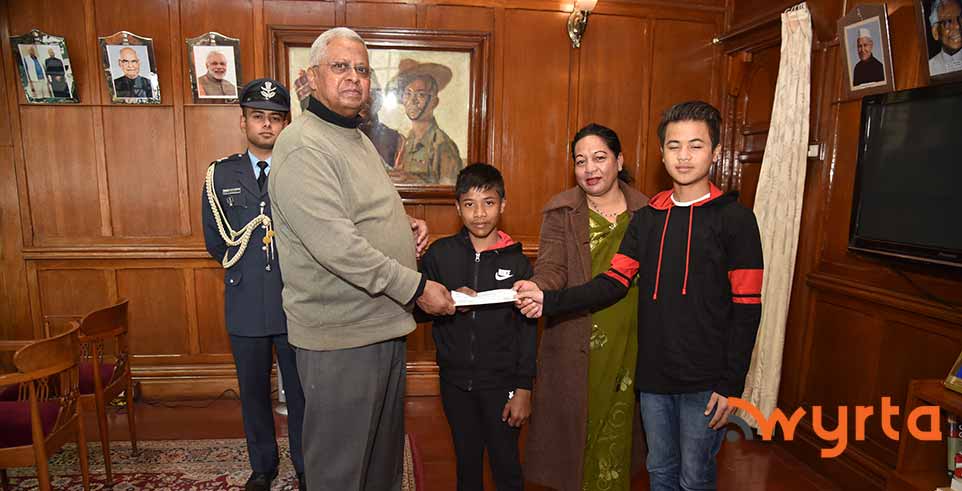 Advertisement
---
Jowai: U lat ka jylla u Tathagata Roy ynne ka sngi da e kti u ya ka Cheque wa T. 3,50,000 cha ka Ms. Elizabeth Mawkhlieng, Senior Youth Co- worker SOS Children's Village, Umiam, Ri-Bhoi yow rap sumaar pynbait ya u budloom (Sideward Curvature of Spine) u Heimon U-ru Mukhim, uwa em 14 snem i rta.
U lat da e u ya kani ka Cheque da i kti yong oo cha uwa daw chah sumaar uwa naka SOS Children's Village, Umiam wei da kitbok u ya oo wow yoh u yei sumaar wa biang wei yow smat u chait u khiah.
Kani ka yarap poisa da wan ko lyngba ka Discretionary Grant of Governor of Meghalaya.
Ya i sumaar daw leh ha NEIGRIHMS, Shillong.
U lat daw lai u cha ka SOS Children's Village, Umiam ha u Naiynru uni u snem kam chibynta ka SOS Day.
Advertisement