Yoh ka South West Garo Hills kam ka District wa lehbha dooh hei psan dakha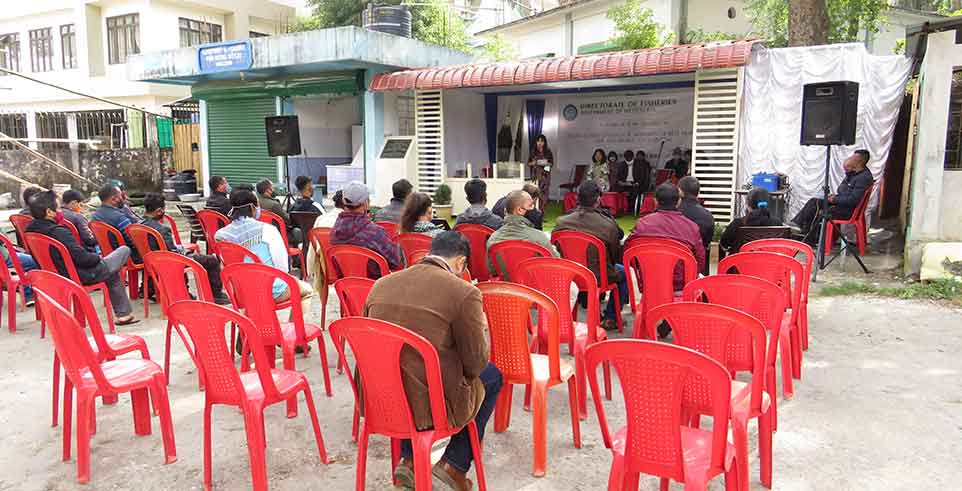 Advertisement
---
Ka chant Fisheries ynne ka sngi da lehkmen ko yaka World Fisheries Day 2020 ha Directorate of Fisheries, Shillong.
Ka phang ha kani ka sngi toh 'Social Responsibility in the Fisheries Value Chain'.
Advertisement
---
Yaka yalang lehkmen da pynman deiwa ya emlang kiwa psan dakha kiwa boon ki District deiwa emlang leh u Superintendent of Fisheries wa kiwi ki sahep ka chnat.
U kongsan ha kani ka sngi toh u S.C. Sadhu, Additional Secretary, Fisheries wei da emlang leh ka I. Mawlong, Additional Secretary, Fisheries wa ka A.L. Mawlong, Director of Fisheries.
Ha kani ka sngi da pynlait leh yaka kot Fishes of Rymben-Borhir River kawa thoh da Dr. Bashida Massar ka St. Anthony's College, Shillong.
Da saam leh yaka khusnam cha kiwa psan dakha kawa da e pynrtui Best Performing Entrepreneur kawa da yoh u Arwin Mawsor, West Khasi Hills uwa da yoh neibynta ka Ri-loom Khasi wa u Roster K. Sangma uwa na South West Garo Hills neibynta ka Ri-loom Garo. Yei naam Best Performing District da e cha ka South West Garo Hills.
Da pynman leh yaka e sikai kawa tip kam ka "Workshop on Strategies and options for adaptation of best practices for sustainable aquaculture."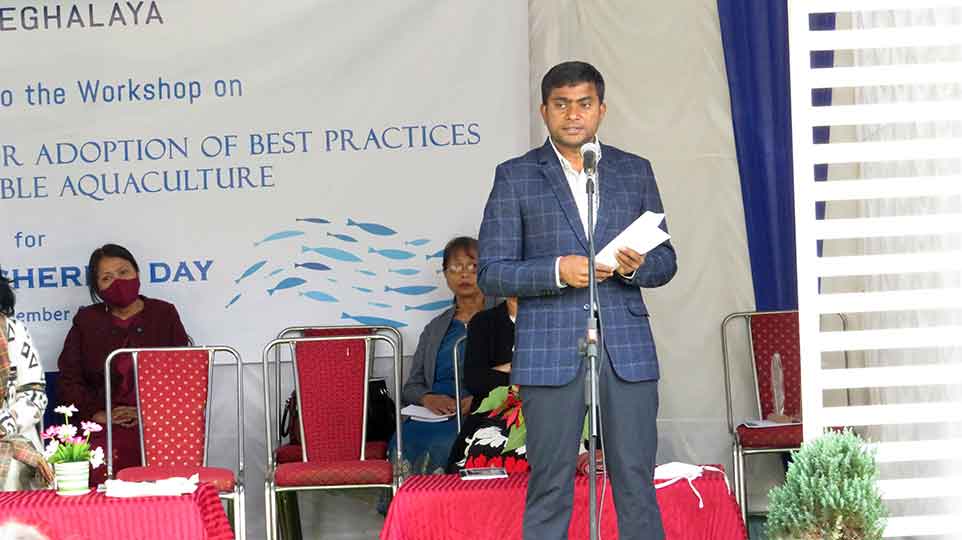 Advertisement
---