Da ka Tie-breaker jop ka Lumkynsaw SC ya ka Mukhla Raij SC ha Wahiajer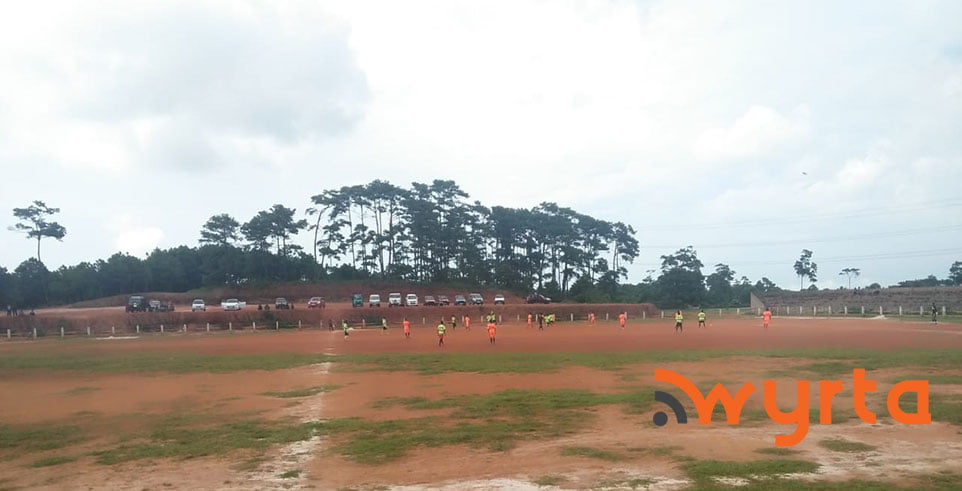 Jowai: Ka yakhun yong ka 4th Invitation Knock Out Football Tournament ha Wahiajer ynne ka sngi da pynyaleh hapyrdi ka Lumkynsaw SC wa ka Mukhla Raij SC.
Ka yakhun ynne ka sngi da man ko kawa yakhaaid bha heiwa kiwa yalehke na pyn-ar dhab da pynyoo ki yei sap wei bor yong ki wow ye u pynkhih ya ka jaar tangwa hadooh wa kut ka yaleh ha ka kylla miet kini ki dhab da yoh ki u thap mar chi kool.
Ya ki kool ka Lumkynsaw SC da thap da u Triple War katwa ka kool ka Mukhla Raij SC da thap da u Teddyson Bang.
Katwa kamtæ yow rai ya ka dhab wa jop da pynman noh da ka chut Tie-breaker heiwa ka Lumkynsaw SC da man ko kam kawa jop.
Ya i naam Man of The Match ynne ka sngi da yoh da u Grouplang Suting yong ka Lumkynsaw SC.