Dang em por wow paan ya ki LED Solar Street Light wow e ka sorkar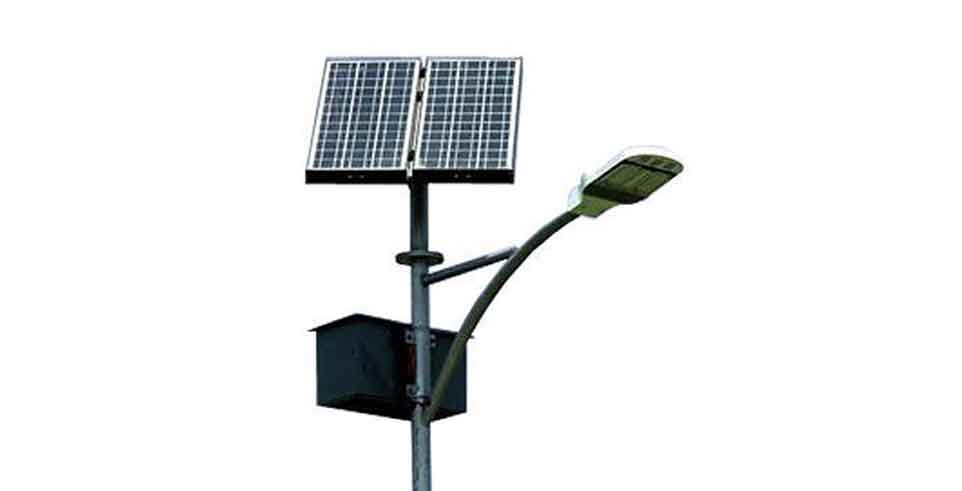 Jowai : Hei booddien u Wyrta ya ka skhim wa T. 6.04 Klur wa da mynjur ka Ministry of New and Renewable Energy ka Sorkar India wow e cha ka ophis u Deputy Commissioner ka wow pynyieñ ya 1000 tylli ki LED Solar Street Light kamjooh wa ka 50 KW Solar Power Plant da chem wa da sdang ki chnong na West Jaiñtia u booh ya ki chithi wa kwah ki (application) ya kini ki chrot light.
Da em kamwa 11 tylli ki chnong kiwa da wan cha khmat wa kynthup ya ka Saitsama, Skenpyrshit, Musiaw, Namdong wa kiwi kiwi. Na Jowai won da paan ka Panalair wa ka Iongpiah.
Advertisement
---
Em ki chnong wa paan hadooh 10 tylli da em leh ki bru samen wa wan booh application. U DC da pyntip u wa ya ki Solar Street Light toh ki wow booh nyngkong ha ki thaw uiñkesuwari wei u pynbood won sa ha ki chnong ki thaw wei lada dang em kiwa sah ye leh u e ya ki cha ki bru samen.
Ya kani ka skhim dang yang sa ya ka Meghalaya Non-Conventional Renewable Energy Development Agency (MNREDA) wow phah ya ka lyngba yong ka cha ka ka Ministry of New and Renewable Energy ka Sorkar India katkam i rukom krehkaam ka ophis wei hadien ini u pyllait ya ka poisa hapoh ka 1st Installment wei ye u chimpor sa 2 bnai yow pyndep ya ini.
Kamtæ dang em por ya kiwa boon kiwa ym pu em wan apply ya kini ki LED Solar Street Light.
Kini ki Solar Street light toh kiwa chong dor T. 24,900 u wi tangwa da em ka subsidy kamtæ neiliang ki chnong namo ki seiñ hap su du T. 6,570 don hi uwi.
Also Read: Lyngba ka Sorkar Bei u pynche ka office u DC WJH ya ki thaw uiñsuwari