Dawa ka HANM naka sorkar wow sangeh yei e bor wow tih moochuni ki Cement Factory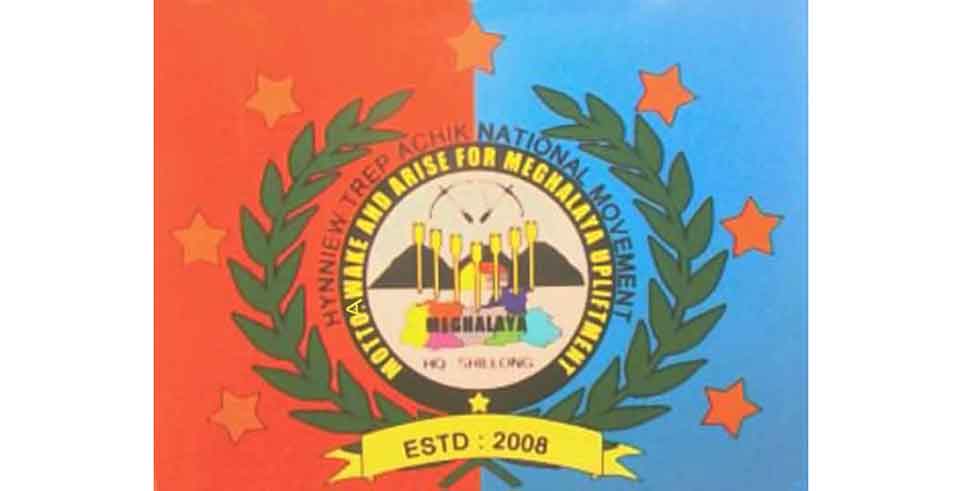 Advertisement
---
Jowai: Ka Hynniewtrep Achik National Movement (HANM), East Jaiñtia Hills District da dawa ko naka sorkar wa toh u sangeh chwa chipor wow e bor ya kiwon kiwon ki Cement Factory ha East Jaiñtia Hills District kiwa paan bor neibynta wow tih moochuni neidaw wa ki Cement Factory ym em bood ki ryntih ki ya ki kyndon aiñ yong ka Ministry of Environment and Forest wei du wa yoh bor ki naka sorkar jylla da pynbna paidbah ki wow tih moochuni khlem da yoh bor naka sorkar bei iwa man pyrchah yaki kyndon aiñ.
Ka seiñ da ong ko leh wa haka hukum yong ka Supreme Court ha u snem 2012 da chem wa waroh ki Cement Factory kiwa em ha East Jaiñtia Hills District to em ki ha ki thaw wa em khloo (Forest Area) iwa da pyn sñiawphylla wa ka sorkar ym em leh ko iyi iyi wow pynchitom yaki wei da yoh laitlooid ki wow kreh katwa ngait ki.
Chooh chooh ka seiñ pyrchah joor ko ya i thmu yong ka CMCL (Star Cement) wow tih moochuni ha Brishyrnot.
Ka seiñ da ong ko leh wa i e bor ya ki Cement Factory wow pynheh yaka thaw thi moochuni da pynjæd ko yaki khloo wei da syllen lut ki loom ki wah wei da ktah ko ya ki mrad khloo wei da jakhlia lut ki um ki wah kam iwa da jia haka wah Lukha hadooh wa da kylla rong suiñ bneiñ ka um wei daw ktah ko leh yaka yaka Reserve Forest kawa da pynbna kam ka Wildlife Sanctuary kawa em leh yaka Eco Sensitive Zone.
Ini toh katkam ka kyrwoh na u Shaniahlang Suchen, General Secretary.
Advertisement