Jop ka North Liberty HSS ha ka District Students Science Seminar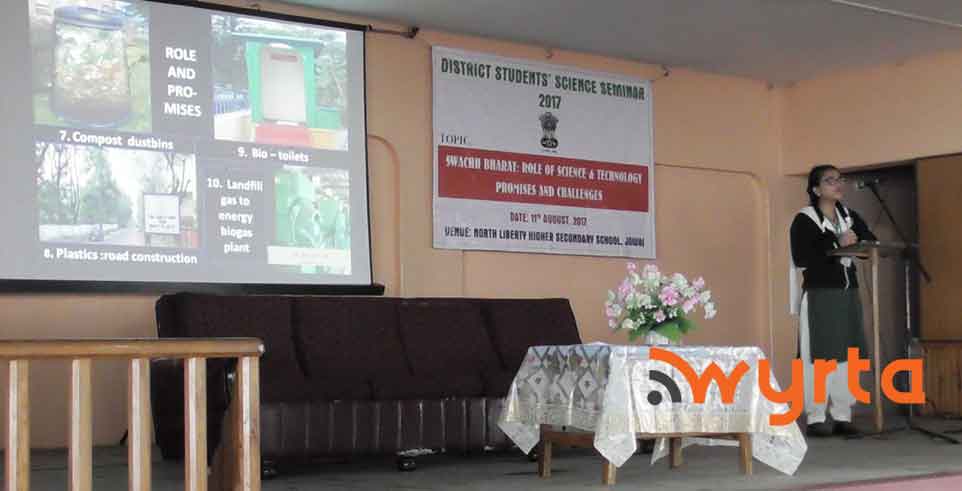 Advertisement
---
Jowai: Napyrdi ki 14 tylli ki skur wa yachim bynta haka District Students Science Seminar wa pynman daka yungkrehkaam ka District School Education Officer West Jaiñtia Hills District, ka North Liberty Higher Secondary School Jowai da rah ki yei naam jop wei wow lai mihkhmat yaka West Jaiñtia Hills haka State Level Competition.
Ya kani ka yakop da pynman ha North Liberty Higher Secondary School Mokyrdup ynne ka 11 tarik hajrong ka phang "Swachh Bharat: Role of science & technology promises and challenges".
Ha kani ka sngi da wan u yachim bynta da 14 tylli ki skur na West Jaiñtia District, heiwa da sai da pynyoo ki jar jiar ki nia hajrong kani ka phang.
Chwa wow saam yaki prize cha ki wa jop da em ka yalang wa tbian wa pyllai da ka M. Pde District School Education Officer, hei emlang ka Joint Director of School Education & Literacy ka D. Khongiong, u Asst District Adult Education Officer U Atish Chandra Roy, kiwa man kam kiwa bichaar yaka Seminar wa kiwi kiwi.
Ka D. Khongiong hawa e i klam kam ka kongsan da ong ko, ka thong u Prime Minister ka India u Narendra Modi wow wanrah i khooid i jngiar hapoh ka ri man sakhiat i iwa emkaam neibhah nei leh sih wanrah ko i kjut wa boonjait ha ki paidbah.
Da ong ko leh wa yow ye u wanrah i khooid i jngiar lyngba ka Swatchh Bharat da em ka thong u pynyoh paikhana ha man ki thlu yung, nalor u pynyoh ki thaw pynlang jar jiar ki jhep kiwa man sboh wa ki wym man sboh, u yada ya ki um baam umdih wa kiwi.
Ka skur wa jop ha kani ka yakop toh ka North Liberty Higher Secondary School Jowai wa da mihkhmat da ka Aidamon Talang, wa ar ka skur Q.C. Springside Secondary School Jowai wa mihkhmat da u Luigi Dalian Paswet wa le won  ka skur St. Mary Mazzarello Higher Secondary School wada mihkhmat da ka Hakacheini Passah heijooh i por da saam leh yaki Consolation Prize cha kiwa yachim bynta ha kani ka yakop.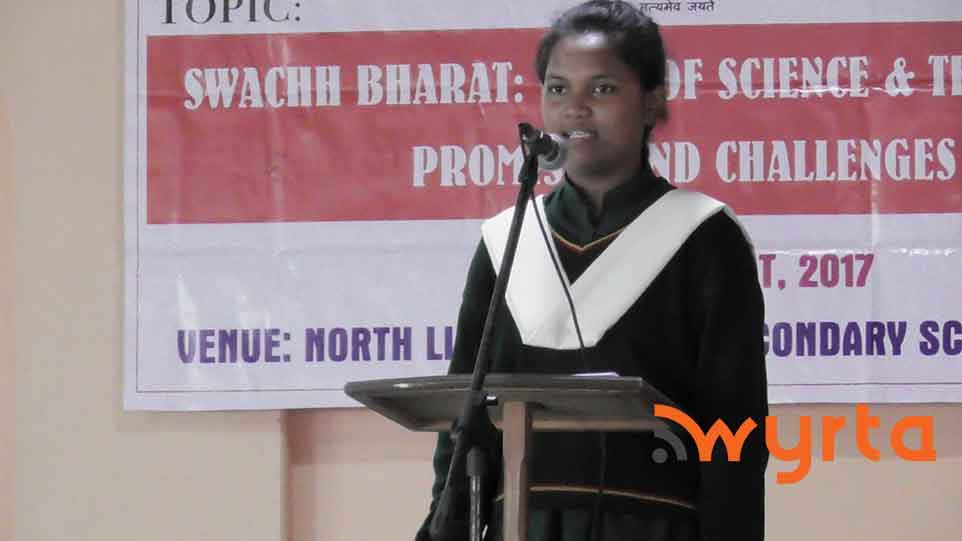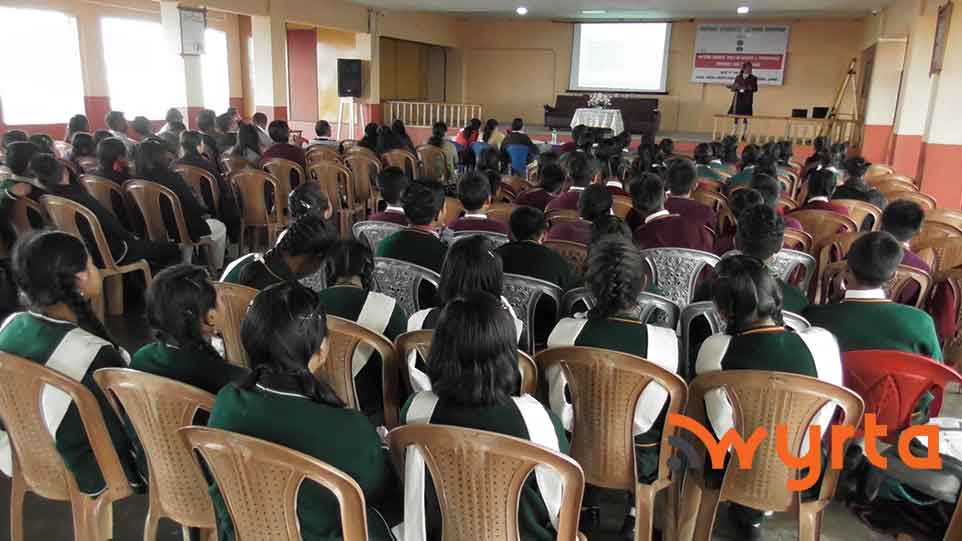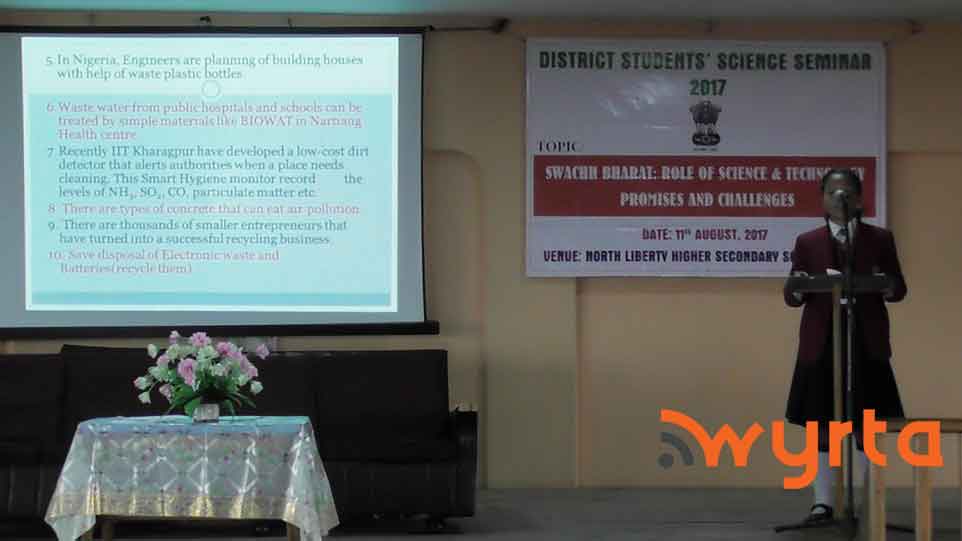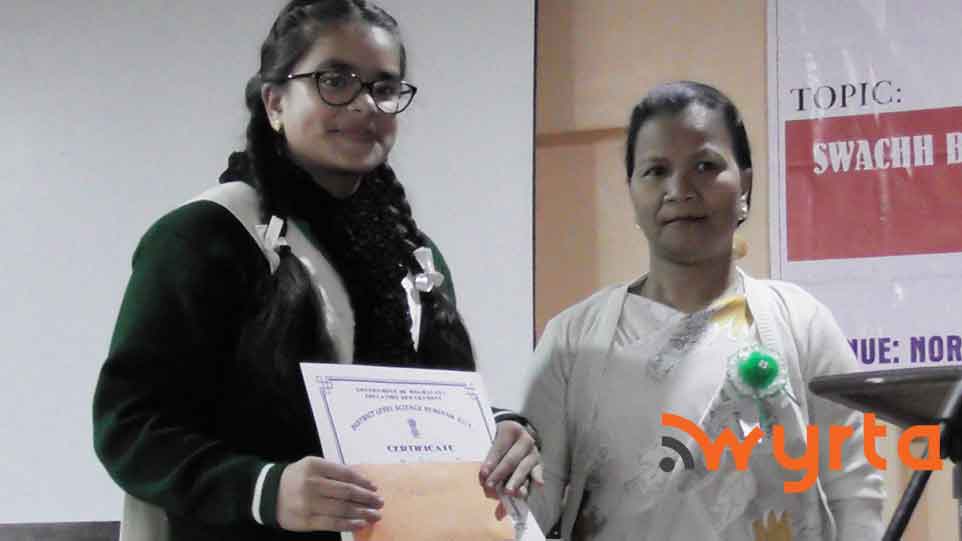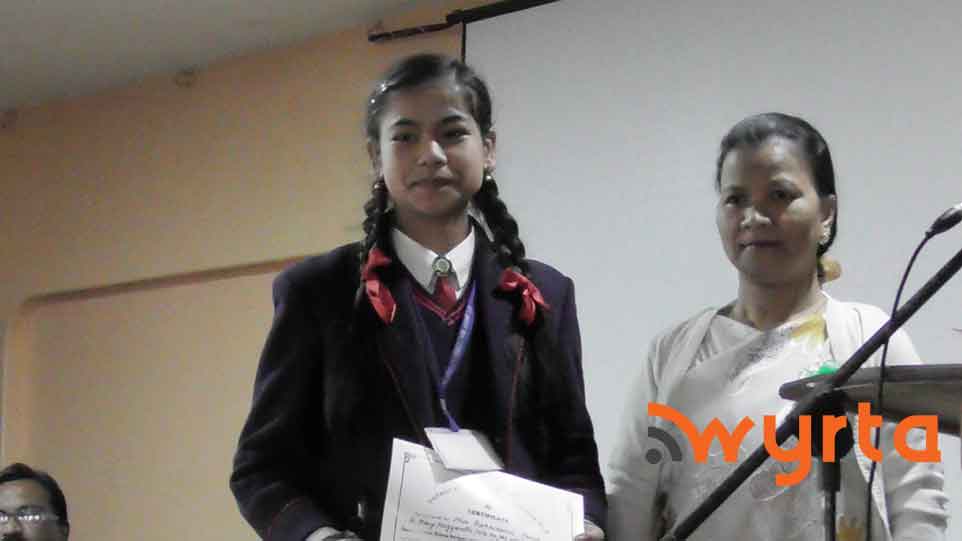 Advertisement