Ka Winter Fest 2017 ka wow sdang na Haven's Cove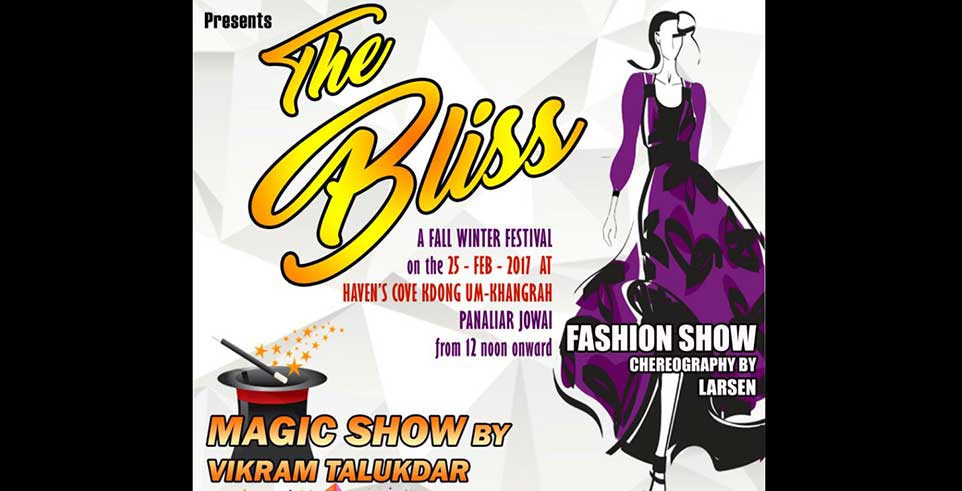 Jowai : Kam chi bynta wow riñ wei wow pynku ya ki kaam uiñke sawari, ki bor district ka West Jaiñtia daw pynman ki ya ka Winter Fest 2017 ka wow sdang nadooh ka 25 tarik uni u bnai hadooh ka 11 Wisu 2017.
Ya kani ka Winter Fest daw sdang ha ka 25 tarik ha Haven's Cove wa em ha Kdong Um-Khangrah, Jowai da ka lehkmen wa tip kam ka The Bliss heiwa daw em i leh jadu na u Vikram Talukdar, ka Fashion Show, i pynwyrngia na u Sain Laloo, The Merr's wa kiwi kiwi.
Da pyntip wa ha ka sngi daw em leh ki yalehke wa ha rukom, ki dukan dai baam wa kiwi kiwi.
Kani ka sngi u sdang ko nadooh 12:00 waje i sngi wei i bai psiah toh T. 20 ya ki khynnah wei T. 50 ya ki waheh.
Ha kani ka lympunh lehkmen Winter Fest 2017 daw pynman ha Darrang ha ka 28 uni u bnai wei u pynkut ya ka ha ka 11 Wisu da ka Wah Tisang Festival wow pynman leh da ka Borkhat Jaliakhola Aquatic Life Welfare Association.