Ki kyndon krehkaam ka Curfew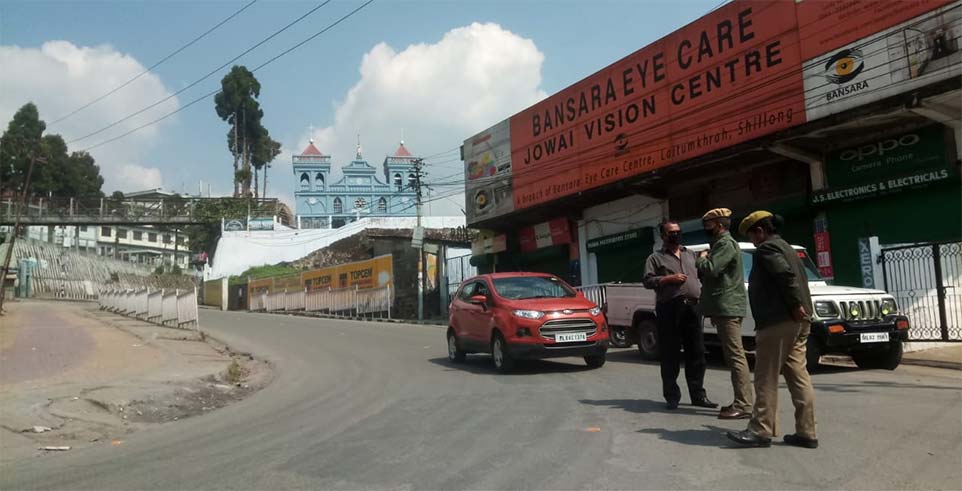 Neiliang u DC ka West Jaiñtia Hills u Garod LSN Dykes da pyntip u wa yaka Curfew wa da pynmih hukum pynkrehkaam hapoh ka Section 144 Cr.PC ha waroh kawi ka District nadooh 9:00 PM ka 24th March hadooh 6:00 AM ka 28th March, 2020 kam chibynta wow yada na u khñiang COVID-19 deiwa bood yaki kyndon ka sorkar jylla ka Health & Family Welfare Department da hukum ya waroh wow chong ki hapoh yung wei ki kyndon krehkaam kani ka Curfew man ko kamni ha wah:
Kani ka hukum ym krehkaam ko ya ki
Security Forces
Medical Teams wa em Duty
Kiwa dai Wholesale wa Retail Pharmacy
Police and Armed Forces
Fire and Emergency Services
MeECL
Food and Civil Supply Department
FCI
Public Works Department (PWD)
Public Health Engineering (PHE) Department
Meghalaya Directorate of Dairy Development
Jowai Municipal Board
Telecom, Telegraph, Communications & IT Services
Print & Electronic Media
Ki wakreh Health Services, LPG Deliveries, Banks & ATM, Online Food Delivery, Essential Commodities lyngba ka Online Services Delivery wa ki Courier Services.
Ki kari wa kit mar baam mar dih wa emkaam (Essential Commodities), kiwa kit yaki Security Forces, ki dawai dachin wa kiwa kit mar (Goods Vehicle) tangwa kiwa yah kamjooh kiwa emlang daw hap ki wow leh yaka Screening katkam ki kyndon wa da booh.
Heiyatoh won wa i yap bru, lai tyllep bru; u chah ym palat ya 20 ngut deiwa yoh bor na u DC.
Ki kari kit um u chah deiwa yoh bor na u DC.
U DC da pyntip u leh wa waroh ki bru wa psiah chapoh India hadien ka 15-02-20 da phah yaki daka chnat i chait i khiah wow neh bait ki hapoh yung (Home/Institutional Quarantine) katkam wa da phah yaki daki Local Health Authorities wei ki wym leh ya ini daw pynchitom yaki katkam ka Section 188 ka IPC.
Lada jia won wa ym emkaam u leh Quarantine toh u bood yaka Social Distancing deiwa jngai na kiwi ki bru katkam wa phah daka Health Department.
Kiwon kiwon ki bru wa tyngkheiñ ya kini ki kyndon wa yaleh yow khang yei poor u khñiang COVID-19 daw pynchitom yaki katkam ka Section 51 hadooh 60 ka Disaster Management Act, 2005 nalor ki kyndon ka Section 188 ka IPC.