Lai u khlieh chipai ka IAF cha Bangladesh yow pynkhlan yei maya lok hapyrdi ki ar ri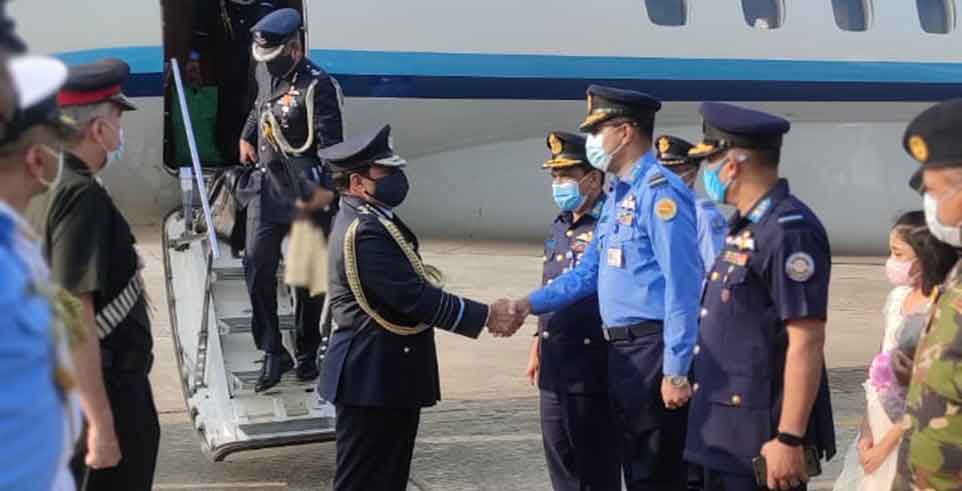 U khlieh chipai ka Indian Air Force, u Air Chief Marshal RKS Bhadauria, ynne da lai u cha Bangladesh hadien wa chah khut sñiawbha u ha u Air Chief Marshal Masihuzzaman Serniabat, ka Bangladesh Air Force (BAF).
U Chief of Air Staff Bangladesh da chimbynta u ha ka Chiefs' of Air Staff Conclave 21 ha Air Force Station Yelahanka heipor wa pynman ya ka Aero India 2021 ha uni u bnai ha Bengaluru.
Ha ini i lai u Air Chief Marshal RKS Bhadauria iwa soo sngi daw yachem u wa ki heh chipai ka Bangladesh wei daw lai pait u ya ki Air Base ka BAF.
Daw yaklam leh hajrong i yatoh lok ki chipai yong kini ki ar ri.
I lai u khlieh chipai ka India cha Bangladesh man i ha u snem wa khroo bha hapyrdi ka Bangladesh wa ki chipai ka India neibhah uni u snem toh i dap 50 snem ka thma Bangla ya kawa da leh ha u 1971.