Pynman ka MSLSA ya ka Webinar hajrong ki phang chah thok poisa Online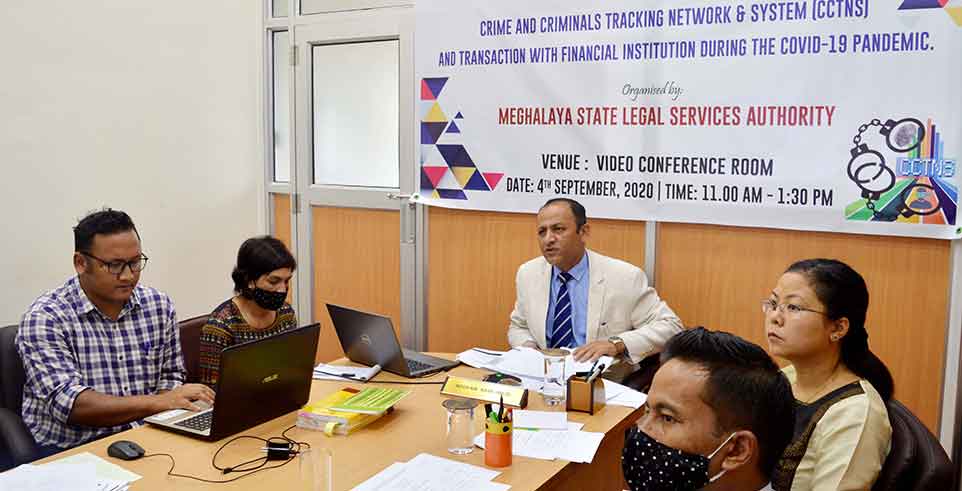 Advertisement
---
Shillong: Deiwa chimkhia yei ktah ka khlam u COVID-19 ya ka ri khamtam wa booh kyndon ka sorkar da kiwa khor, neiliang ki paidbah da chem chitom ki wow pyndep yei kaam yong ki khamtam wow booh ujor FIR, wow booddien (Track) ya ki muktoduma yong ki, khamtam i chah thok Online namo ka Online Fraud kam i chah thok lyngba ki PayTM, Google Pay, wa kiwi kiwi ki rukom su Online. 
Hajrong kini kiyi kiyi waroh da pynman ya ka Webinar hajrong ka phang Crime and Criminals Tracking Network and Systems (CCTNS) wa ka Transaction with Financial Institution heipor wa em ka khlam COVID-19 wei ya kani da pynman da ka Meghalaya State Legal Services Authority (MSLSA) ha yung krehkaam yong ka. 
Ha kani ka Webinar da chongknor da u N.A. Khan, Member Secretary ka Meghalaya State Legal Services Authority.
Ki bru chemphang ha kani ka Webinar kynthup ki ya ki heh pulit, wa ki bru chemphang na ka Reserve Bank of India. 
Ha waroh da em 140 ngut kiwa da chimynta ha kani ka Webinar kiwa kynthup ya ki muktiar, ki Para Legal Volunteers, ki District Legal Services Authority, ki wakreh ki Bank, ki seiñ kreh monsñiawbha wa kiwi kiwi. 
Ha kani ka Webinar da ekti leh ya ka e-Certificate da ka MSLSA.