Jop Ka Blue Hills ya ka Nongdawah, psiah ko cha ka Semi-Final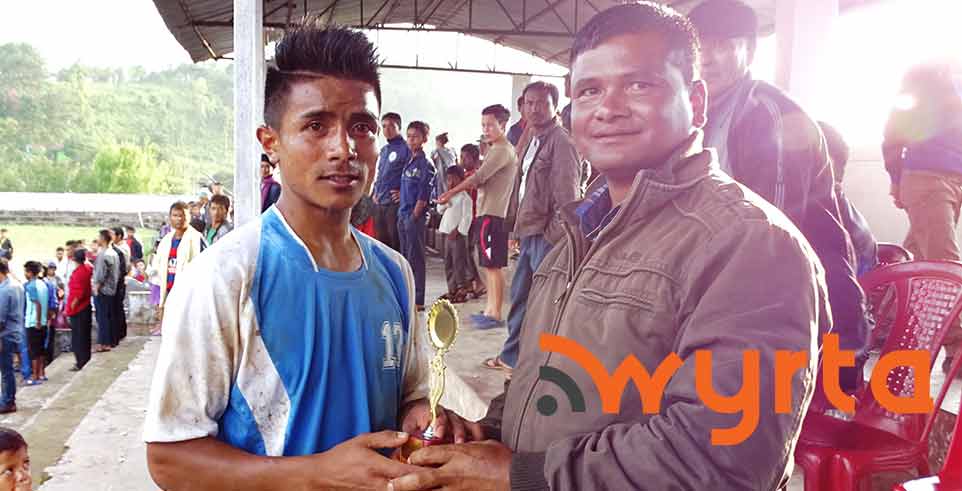 Mawryngkhneng: Hanlada pynthut u slap ki paidbah na ka thaiñ Mawryngkneng da wan sakhi ki ya ka lehke Quarter Final yong ka Mawryngkhneng Invitation Football Tournament  2017 wa da pynman ynnin hapyrdi ka Blue Hills FC wa ka Nongdawah SC.
Kani ka yalehke Quarter Final wa nyngkong kani ka lympung da man ko kawa chongchit neibhah wa ha ka kylla step pyn ar ki dhab ym em u yoh ki u thap ya ka kool.
Mar sdang won ka kylla miet ha ka minit wa 44 ka Blue Hills da yoh ko u pynkhih jaar nyngkong lyngba u W. Nongkhlaw wei hadien wa chah thap ka Nongdawah da pyrchang ko wow su yakani ka kool.
Tangwa ka Blue Hills chwa wow pynkut u referee ya ka yalehke, u R. Nongbri da yoh u wow pynkhih ya ka jaar ha ka minit wa 80+1 iwa da rai jop ya ka Blue Hills FC da 2-0.
Uwa yalehke ka Blue Hills u W. Nongkhlaw da rah u yei naam Man of the Match.
Ka Mawryngkneng Cultural & Sports Club da pyntip paidbah ko wa ka yalehke Quarter Final kawa ar u man ko hapyrdi ka Laban SC pyrchah ya ka Shillong Boys ha ka 30 tarik heipor 2:30 nohchariñ ka sngi.