Phooh i wai paidbah ya ka Indigenous Terra Madre, 2015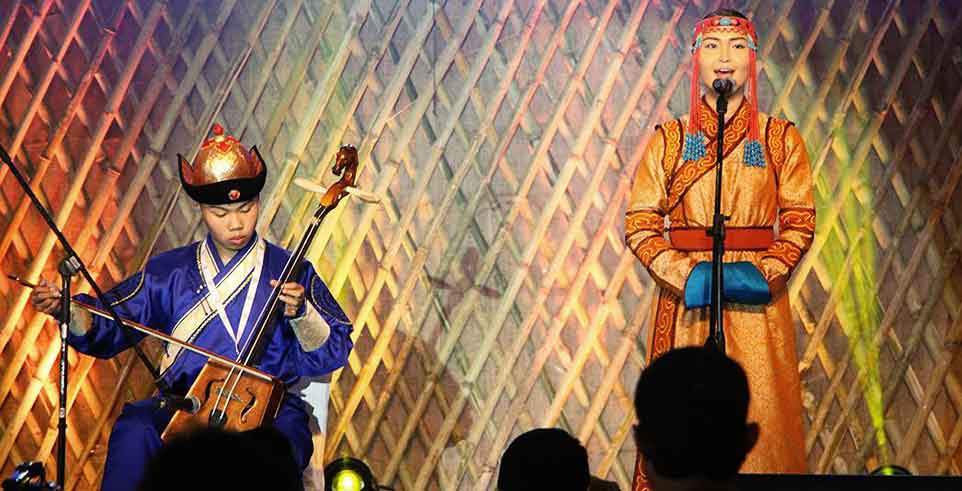 Advertisement
---
Shillong : Ka International Mei Ramew næ ka Indigenous Terra Madre (ITM-2015), kawa u yachimbynta hadooh 100 tylli ki jaitbru tre ri na ki 58 tylli ki ri na kylleiñ ka pyrthai da sdang ko ynne ha ka yalang wa phooh ha NEHU Convocation Hall, Shillong.
U Montri Rangbah ka jylla Meghalaya Chief Minister Dr. Mukul Sangma, da pynlait u ya ki CD em 12 tylli ki phlim baiskoop ya kiwa da pynkhreh da ka NESFAS hei krehlang ka Department of Arts & Culture da pynlait u leh ya ka ITM-2015 coffee table book, kawa da e pyrtuid ka "Sifting through the Clouds".
U Mukul Sangma hei klam da ong u wa i rep i riang iwa man leh i rukom im yong i weiwa ka sorkar leh da pyrchang ko wow pynku ya i rep i riang wei wow kreh neibynta i roi i par khnang wa ka jylla Meghalaya u man ko kam kawi na ki thaw kiwa kyrpang ha ki snem wa daw wan. Heijooh i por da yaroh u ya u Phrang Roy wa ki dkhot ka NESFAS heiwa da ong u u sniaw sarong ka jylla u em bynta ha kani ka yachem kawa kam kani.
Ha kani ka yalang wow wai pynemwarom da yoh leh yei klam na u wa seiñ ya ka Slow Food Movement, u Dr. Carlo Petrini, u Dr. Winona LaDuke, na America.
Ar tylli ki video da pynyoo heiwa da sakhi ya u syiem ka Wales u Prince Charles wa u Dr. M. S. Swaminathan,  kiwa pynsniaw yei kyrchan yong ki ya kani ka yalang.
Kani ka sngi da pynphooh chooh chooh deiwa pynwyrngia ya ki paidbah da ki sur wa ki chaad kam na ka Shillong Chamber Choir, u nongchaad wa pawnaam u Astad Deboo, ka Shillong Choral Society,  wa i khana parom na ka Ashley C Binil.